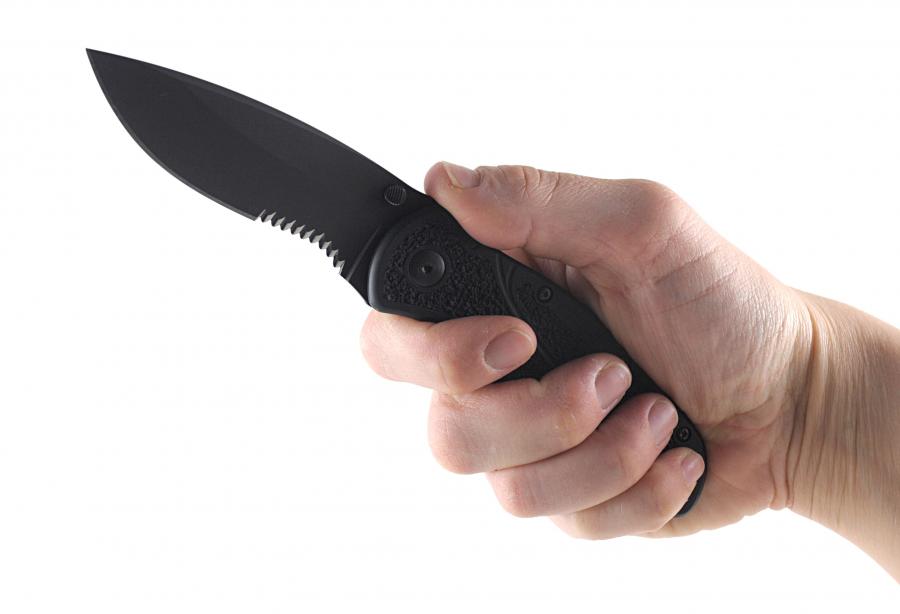 Is there anything left to be said about the Kershaw Blur that hasn't already been said?
It's renowned as one of the best folding pocket knives around and features a fantastic design from the mind of the legendary Ken Onion. It has a 3.375-inch blade and uses Kershaw's SpeedSafe assisted-opening mechanism.
Since there's not much left to say about the knife, let's just give one away.
The Kershaw Blur we're giving away has Knife Depot emblazoned on the black, partially serrated blade.
Add the ultimate EDC to your collection by subscribing to our email list, where you'll get our beloved knife newsletter, Badass Knife of the Week, and exclusive deals sent straight to your inbox. If you're already subscribed, please enter your email again.
To earn extra entries, you can give us a follow on Instagram and Twitter. The giveaway ends at 11:59 pm PST on 7/7.