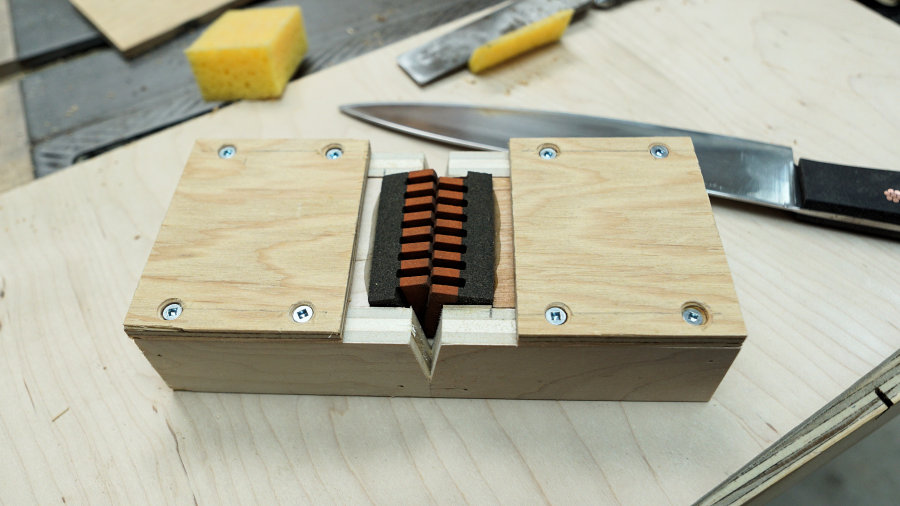 Sharpening is a necessary evil when you own knives. While it can be complicated to start with, it doesn't need to be with a little practice.
But, if you're good with your hands, you can make your life easier by making your own knife sharpener with a few simple items.
That's what carpenter John Heisz of I Build It did on his YouTube channel.
By using an old oil stone and some plywood, he was able to craft a homemade knife sharpener that you pull through interlocking teeth.
This may not make the best or most practical knife sharpener in the world, but I always enjoy seeing people use ingenuity to create their own take on knife-related gear — whether it's turning old wrenches into functional knives or forging knives with primitive tools.
Here's the video. I recommend giving him a subscribe for other cool projects:
There's also an accompanying article going into more detail of how to make it if you happen to be the handy type.