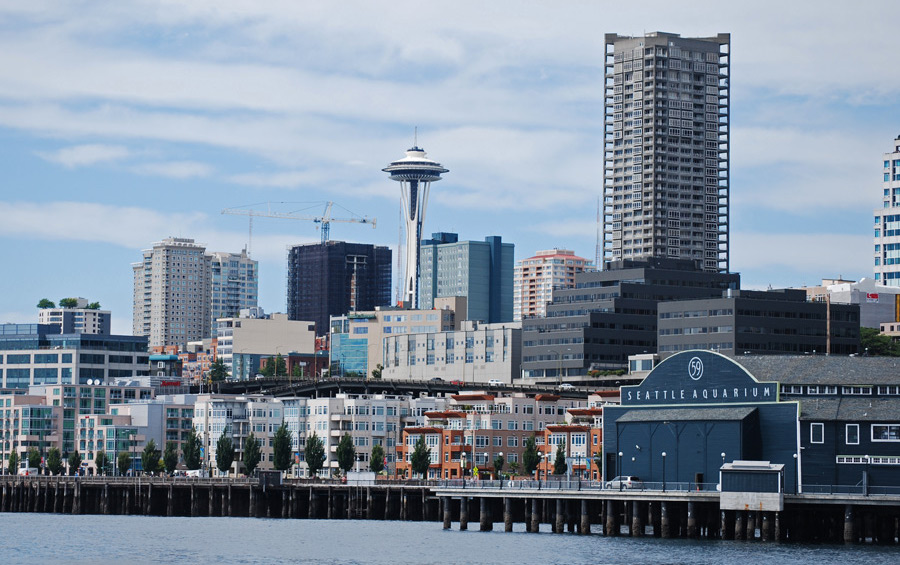 In a setback for knife rights advocates, Washington State's high court upheld a ban on knives in Seattle, ruling that there is no constitutional right to carry a knife.
Wait, what?
Let's go back to the beginning. In February 2010, Wayne Anthony Evans was pulled over for speeding in Seattle. Evans told the officer he had a sheathed kitchen knife in his pocket when the officer asked. As a result, prosecutors from Seattle charged Evans with unlawful possession of a "dangerous" knife under the city's ordinance.
After being charged with a misdemeanor, Evans appealed the conviction claiming his constitutional rights were violated.
In 2014, the state court of appeals in Washington upheld the conviction because it concluded that kitchen knives shouldn't be considered "arms" and therefore were not protected by the Second Amendment.
Then, a week ago, the Supreme Court of Washington State confirmed the earlier ruling that the Seattle law prohibiting the carrying of small fixed blades does not conflict with the Second Amendment.
Here's what Justice Charles Wiggins wrote in the majority opinion:
While almost any common object may be used as a weapon, that does not necessarily mean that possession of otherwise innocuous objects that could be wielded with malice will trigger the constitutional protections afforded to 'arms.'

…

It is true that some weapons may be used for culinary purposes, as it is also true that many culinary utensils may be used when necessary for self-defense; but it does not follow that all weapons are culinary utensils or that all culinary utensils are weapons.

…

If a kitchen knife is a protected arm, what about a rolling pin, which might be effectively wielded for protection or attack? Or a frying pan? Or a heavy candlestick?
That last section is an insane slippery-slope argument because as Justice Mary Fairhurst wrote in the dissent, Evans was obviously carrying the knife for self-defense purposes. Just because the paring knife is not primarily designed as a defensive weapon doesn't mean it doesn't serve the same purpose.
The ruling is open to interpretation though because the majority could potentially concede that some knives may be constitutionally protected. For example, a small paring knife carried for defensive purposes is definitely not protected, but a KA-BAR TDI Law Enforcement may be.
H. Clay Aalders brings up another great point in his take on the ruling at The Truth About Knives. What about a knife like the Mora Basic 546? A knife like that can be used for everything from preparing dinner to cutting up branches and even self-defense. It doesn't have the obvious look of a defensive weapon either. Is that covered by the Constitution?
The law is not very clear, but it looks like the ban against knives in Seattle remains.