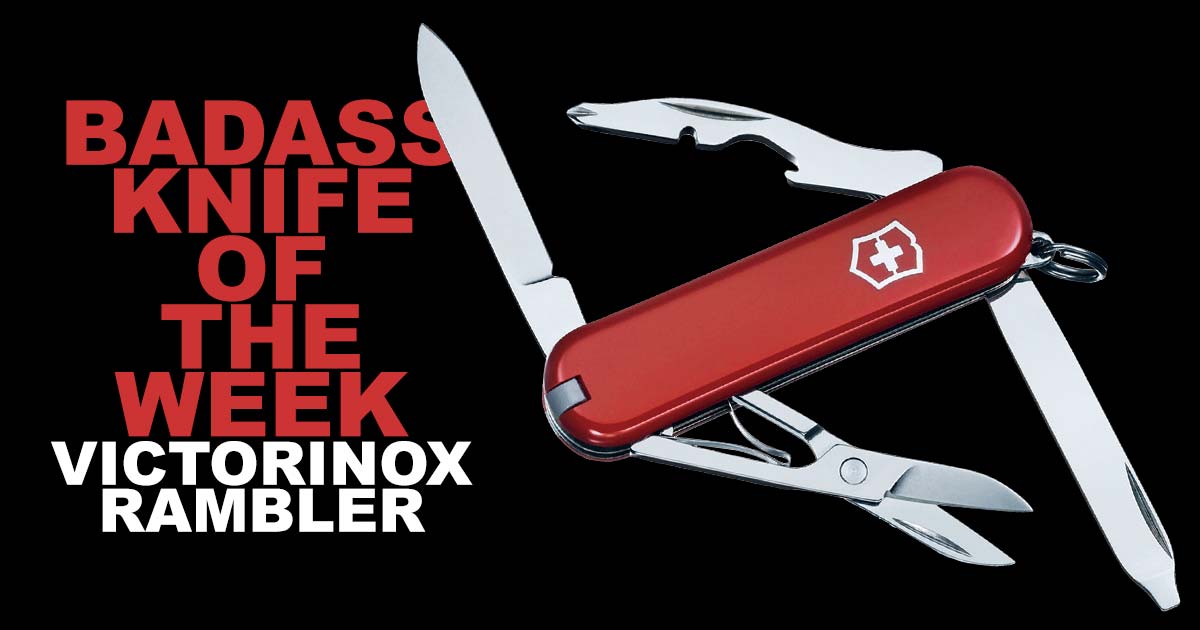 While it's the biggest and baddest knives that get all the attention, it's the small, industrious knives that do most of the work.
The Victorinox Rambler is the perfect example. This small Swiss Army Knife is the same size as the world famous Classic SD model when closed. However, it packs 10 different functions into the diminutive design.
Because knife is in the name, we thought we'd start there. It has a small pen blade that gets the job done for small tasks and can become razor sharp easily. Another fan favorite is the scissors, which can be used for everything from trimming stray hairs to getting off plastic tags.
A multifunctional phillips screwdriver also contains a cap lifter and wire stripper. A flathead screwdriver on the other side doubles as a nail file.

Embedded in the iconic red Victorinox scales are the tweezers and toothpick. If you need something compact enough to fit into a coin pocket or on a keychain, it's hard to top the Rambler.
For more info on this Badass Knife of the Week, see the product page for the Victorinox Rambler.