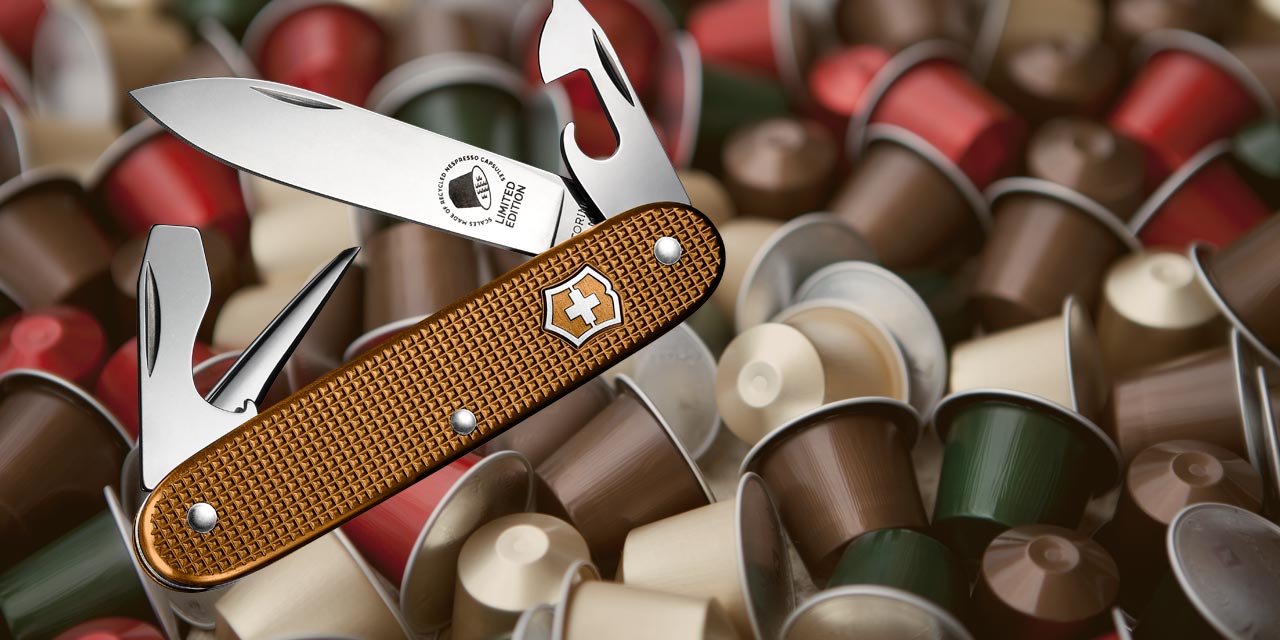 It's hard not to love Victorinox.
The company always comes up with new and creative ways to liven up a design that dates back more than a century. Whether it's something like the all-black Spartan PS, which uses a process called Polispectral, or its annual design contest that results in amazingly creative designs.
Well, the famous Swiss Army Knife company is back at it again with another limited edition SAK that's made from two dozen used capsules of Nespresso.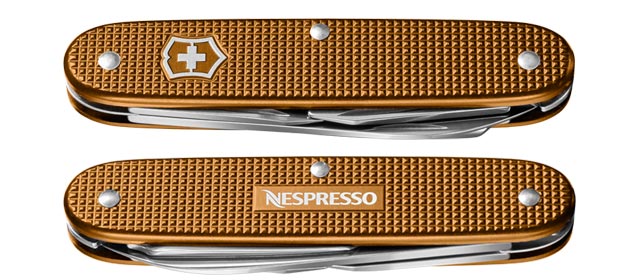 Nespresso is a premium brand of coffee that hails from Switzerland. Single serve machines brew the coffee from aluminum capsules. Both Nespresso and Victorinox have put an emphasis on sustainability so the two teamed up to bring knives made through Nespresso's recycling program.
The latest result is the Victorinox Pioneer in Livanto.
Here's how they did it:
To make the Alox scales, used Nespresso capsules must be melted down and then cast. We wanted to be absolutely certain that the molten material could stand up to our stringent high quality standards, so we carried out numerous tests in our development laboratory, ensuring that the new material would be stable, durable and fitting all design requirements.
The two companies initially teamed up in 2016 to honor the 25th anniversary of Nespresso's recycling program, but the success of the original Nespresso Victorinox Pioneer led to another.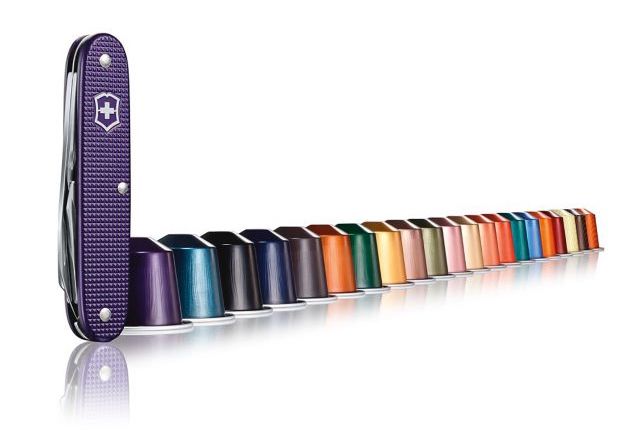 The first version was the Pioneer in Arpeggio, which is a hue of purple. I am much fonder of the creamy brown that makes a stronger visual connection with coffee.
These knives are only available through Victorinox and Nespresso.