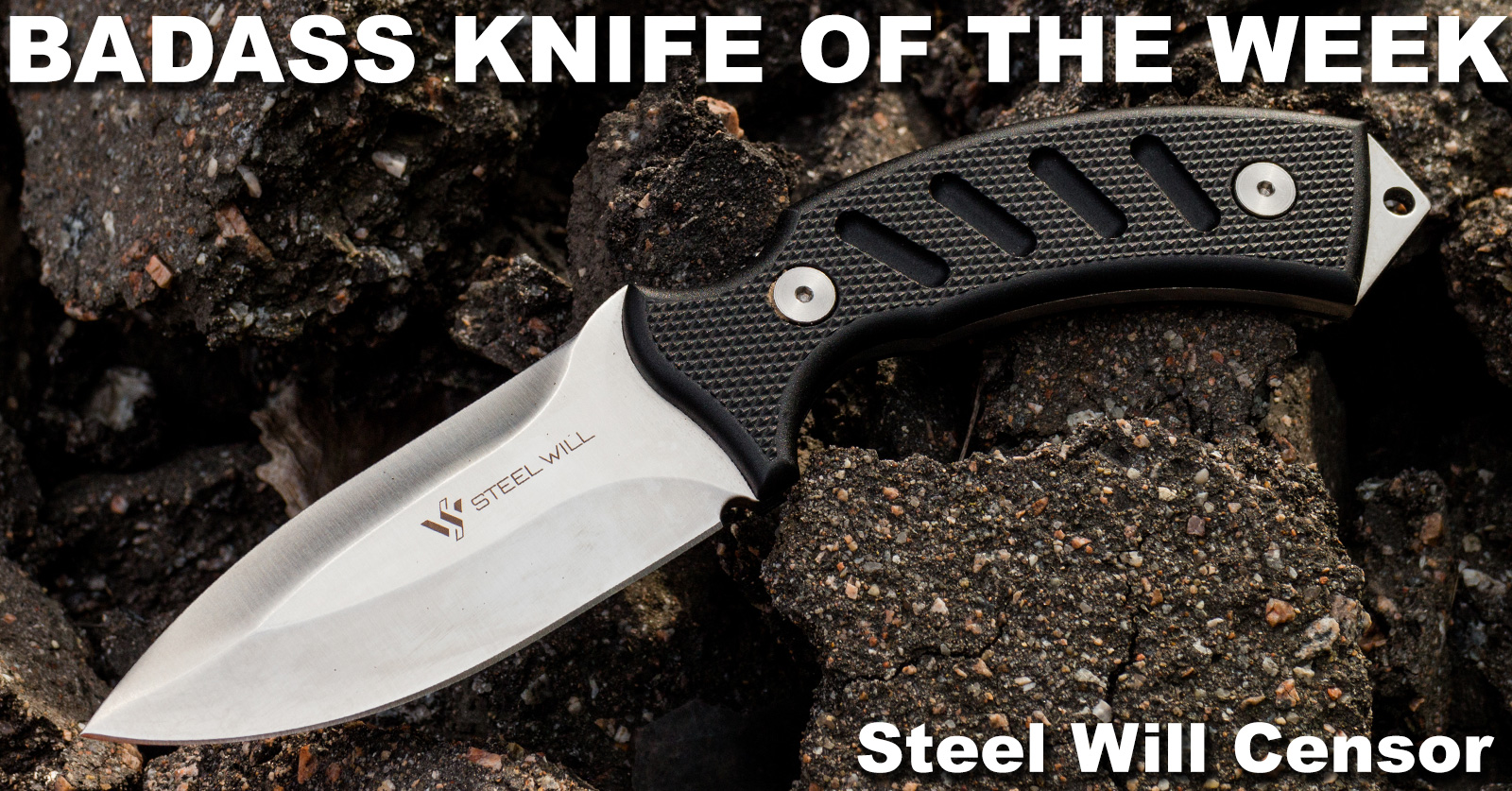 The definition of a badass knife varies greatly. Some badass knives are brash, loud, and insane. Others are quiet, biting, and understated. Our latest Badass Knife of the Week firmly falls into the latter category.
The Steel Will Censor is a compact knife made for discreet carry. But just because it's subtle and easy to conceal doesn't mean it can't be an invaluable tool in distressing situations.
Coming in at an overall length of 7.68 inches, the Censor features a unique design that you'll appreciate when you need the knife the most.
It all starts with the 3.54-inch blade. The AUS-8 stainless steel is more than adequate at holding its own against the toughest tasks while resisting corrosion and wear. A satin finish on the blade undermines any minor scratches or wear encountered in daily use.
The Censor series from Steel Will comes in three versions. The 1310 Censor (featured above) has a piercing spear-point blade; the 1320 Censor has a curved belly with fuller; and the 1330 Censor has a modified clip point blade.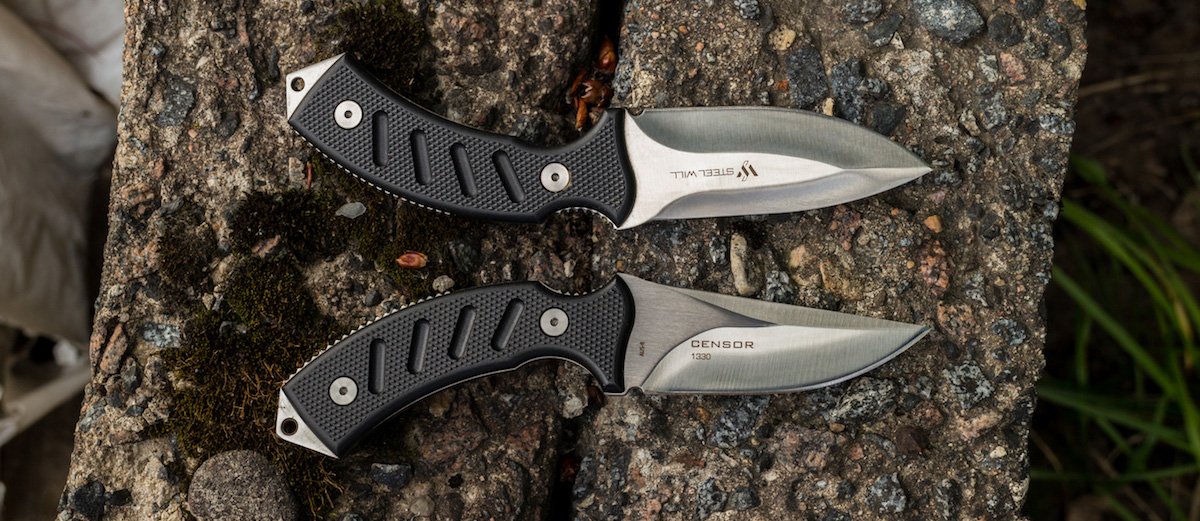 But what gives the Censor its distinct look and feel is the unconventional curved grip of the handle. Reminiscent of a pistol grip, the handle boasts superior ergonomics and allows for high-speed extraction. The nylon grip is durable and has jimping, diamond-patterned texture, and four cutouts per side.
All the design features of the handle work toward allowing a quick and slip-free deployment from the included nylon sheath. Bundled clips and a form-fitted sheath allow for a secure carry at all types of angles and placements.
Finally, an extended tang acts as a glass breaker, surface for striking, and lanyard hole.
For more information on this Badass Knife of the Week, check out the product page for the Steel Will Censor.
---