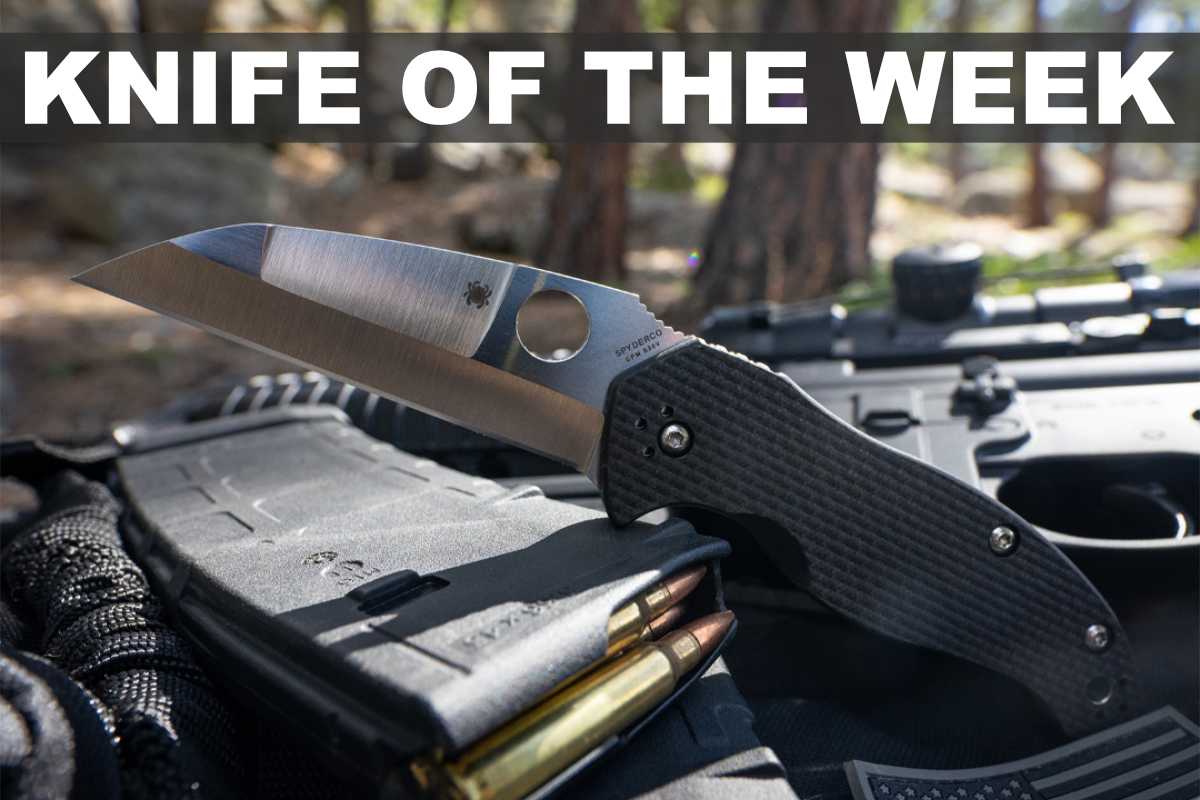 Need a no-nonsense folder for personal protection? Look no further than the Spyderco Canis.
The Canis is designed by Kelly McCann, who is one of the world's leading experts in counterterrorism, close combat, personal security, and antiterrorism.
McCann's extensive knowledge of security is perfectly reflected in the thoughtfully designed Canis.
The most notable part of the Canis is its blade. It uses S30V stainless steel and a uniquely designed blade shape with a method to its madness.
The Wharncliffe-style edge is perfect for self-defense (you can thank Spyderco's Michael Janich for helping popularize the Wharnie as a self-defense blade with his Yojimbo). The Canis also has narrow bevels and a reinforced tip for extra strength when slashing and piercing.
On top of that, a mid-blade swedge reduces the weight of the knife without sacrificing any strength.

The Canis is also the rare self-defense focused folder that excels at utility. Its blade is perfect for opening boxes and EDC tasks without being intimidating when using at the office.
The blade locks open with Spyderco's Compression Lock. Its ergonomic peel-ply-textured carbon fiber and G-10 laminate scales are comfortable to hold and extremely durable.
Nested stainless steel liners and a four-position pocket clip are just icing on the cake.