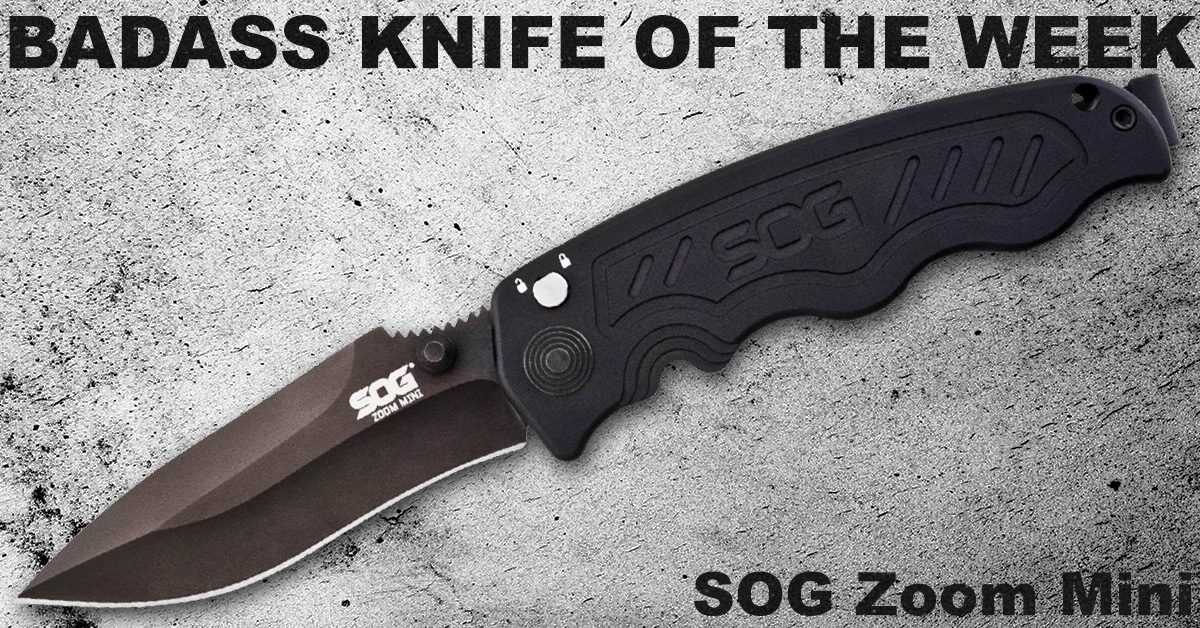 Just because something looks great doesn't mean it always works well. But it's hard to look at a knife like our latest Badass Knife of the Week and not think that it's one darn good-looking knife. Fortunately, the knife is as effective as it is sexy.
The onomatopoeically named SOG Zoom Mini is a lightning-fast knife that's open and ready for action at a millisecond's notice.
This miniature version of the speedy folder has a 3.15-inch blade made with AUS-8 stainless steel, an alloy with corrosion resistance that can get exceptionally sharp. The black version we're showing features a hardcased black TiNi coating (short for Titanium Nitride). This scratch resistant coating reduces the steel's reflective properties and increases durability.
A modified drop point with a large swedge allows for maximum versatility and function, but you can also grab the Zoom Mini in a satin finish and different blade profiles.
But what gives the knife its name is the SOG Assisted Technology (S.A.T.). Using high-tension coil springs, the blade springs open instantly as you initiate the opening action via dual thumb studs. It engages with a satisfying snap as the Zoom Mini's button lock mechanism takes over.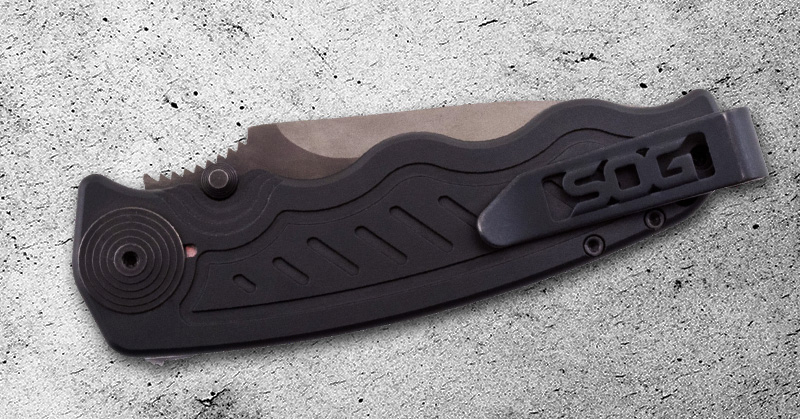 To prevent the knife from accidentally opening, a small safety lock rests just above the push button.
An ergonomically designed anodized aluminum handle in black features machined grooves along with the SOG logo. These not only give the handle some charisma but also provide additional texture. Stainless steel liners just add to the overall durability and solid feel of the knife.
Rounding out the knife is SOG's deep carry pocket clip accompanied by a small lanyard hole.
For more information on this Badass Knife of the Week, check out the product page for the SOG Zoom Mini.