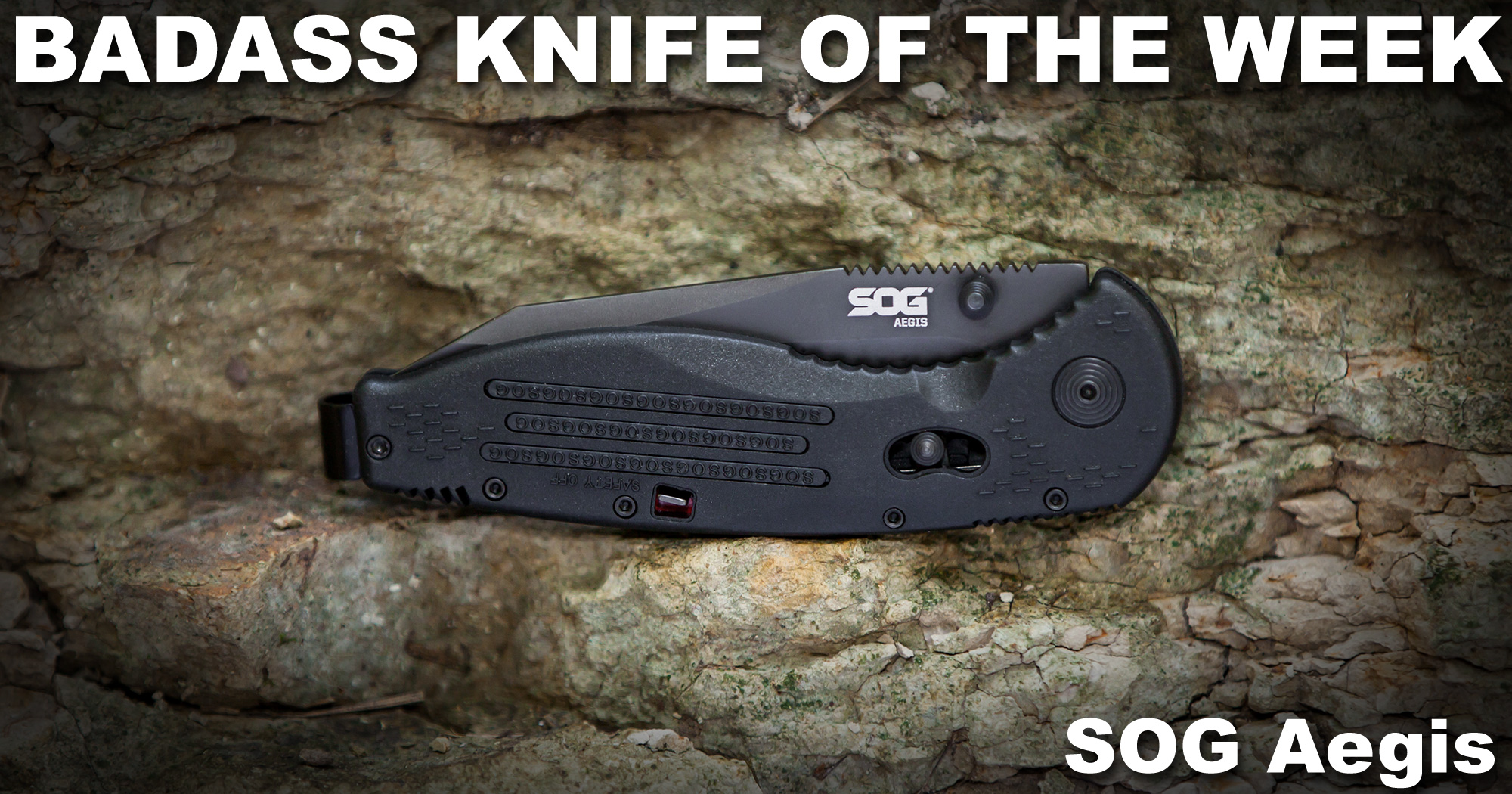 The word Aegis, which rhymes with prestigious, is ripe with history and meaning.
In its most basic definition, the word means protection. But the origins date back to Ancient Greece when the word was described as a form of protection — possibly a shield or the skin of a giant — carried by gods Athena and Zeus.
But the SOG Aegis was inspired by the code name for the air and sea component of the United States' Ballistic Missile Defense System, and it's not hard to see how. The Aegis boasts a covert size, lightweight construction, and significant power.
The knife features a 3.5-inch drop point blade with TiNi coating for extra protection. It's also available in a Tanto point. The blade folds out effortlessly with a modified arc-actuated piston lock that's reliable and easy to use.
Using durable glass-reinforced nylon, the Aegis' handle is designed with texture and grips for a solid feel in any weather condition.

With a reversible bayonet clip that carries deep in the pocket, you'll never have to worry about misplacing it or anyone knowing it's there until you need it.
For more information on this Badass Knife of the Week, check out the product page for the SOG Aegis.