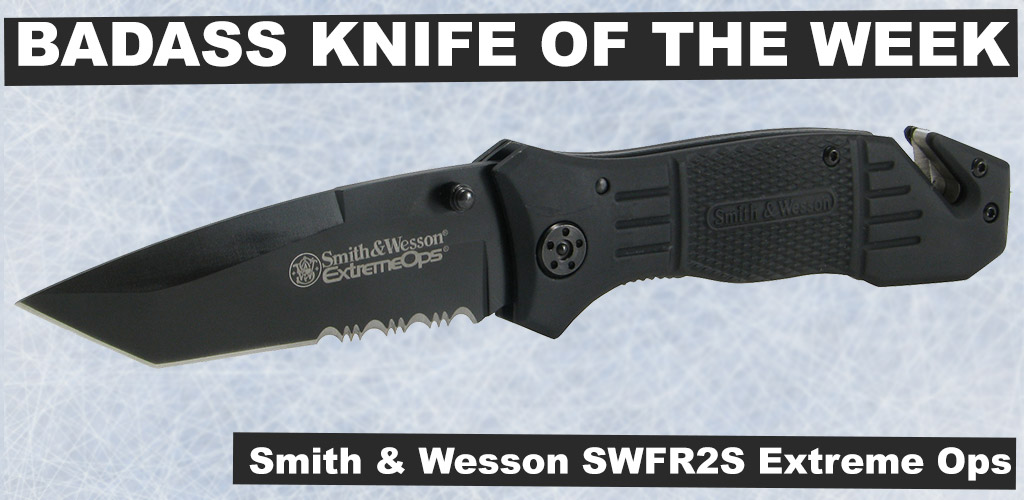 Ever since we founded this great company of ours more than a decade ago, one knife has found its way into people's pockets more than any other: the Smith & Wesson SWFR2S Extreme Ops Tanto.
So what does that tell us about this folder from Smith & Wesson? That it's one badass knife.
When a knife feels good in your hands, you never want to let go, and that's the sensation you get whenever you hold this knife.
The rubberized aluminum handle is easy on the hands and extremely comfortable, but that's just the tip of the iceberg.
The blade, which measures 3.3 inches, is black-coated stainless steel for a solid look and is unbelievably sharp.
Along with a partially serrated edge, the blade features a modified tanto point. Both of these traits increase the tool's versatility, whether you're cutting hard rope or piercing objects.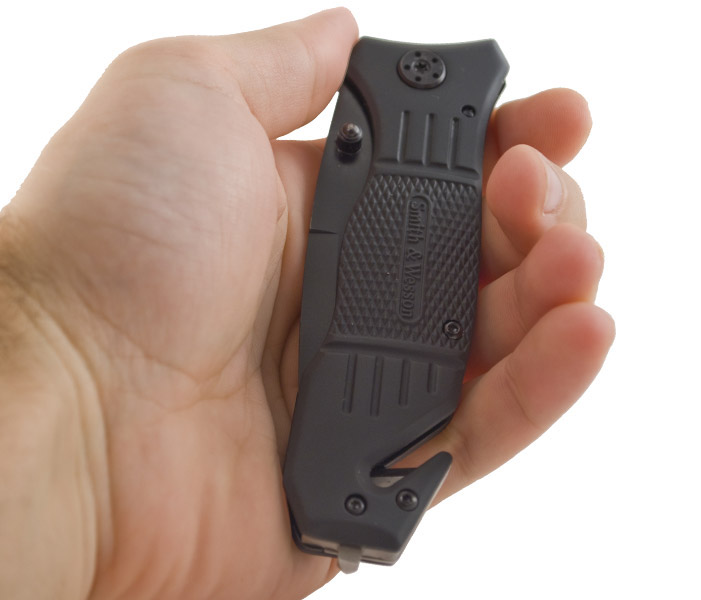 Because the liner-locking folder doesn't skimp on features, the SWFR2S integrates a seat belt cutter and glass breaker into the grooved handle. That means this knife is 100% ready to save lives at all times.
When you clip this all-around great knife to your pocket, you'll understand why it's been one of the best-selling knives ever at Knife Depot. It helps that you can also get the Smith & Wesson SWFR2S Extreme Ops Tanto personalized.
For more information on this Badass Knife of the Week, check out the product page for the Smith & Wesson SWFR2S Extreme Ops Tanto.