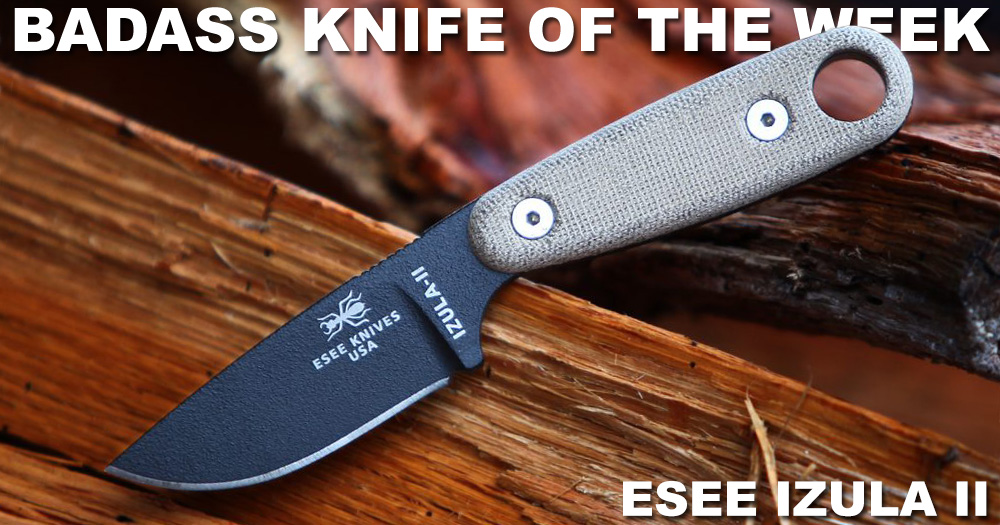 The Izula from ESEE Knives is one of the most popular and beloved fixed-blade knives ever made. It's what knife experts and beginners alike turn to when they want a lightweight survival tool that's versatile enough to be used for everyday carry.
So what do you do with a beloved model? You make another version.
The ESEE Izula-II is nearly identical in appearance to the original Izula with a few important changes you'll feel in the hand.
Like the original, the Izula-II features a 1095 carbon steel blade with black-powder coating to increase its resistance to rust and the elements. On the blade is the famous bullet ant, sometimes known as Isula by the people to Peru, with which the knife gets its name and inspiration.
You can also get the knife with a Desert Tan blade or Olive Drab blade.
The major difference is the increased size. Both the original and the II have a 2.63-inch blade, but the Izula-II has a longer handle, adding an extra half-inch to the overall length.
While the size increase may not seem huge, those with larger hands or those who want more leverage get their wish.
The Izula-II also includes Micarta handle scales that cover the skeletonized tang. The full scales are durable, grippy, and add another element of versatility to the knife.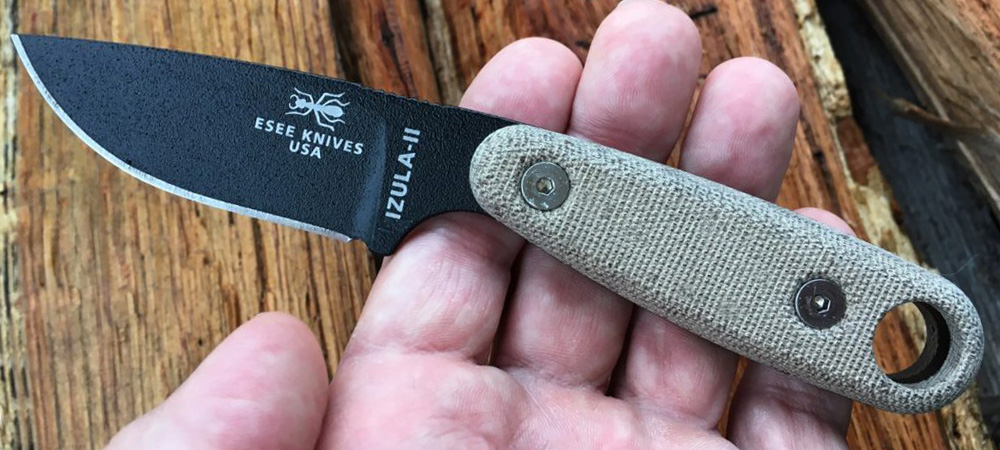 If you love the original Izula but wanted a little more real estate, the second generation of the made-in-America tool is the way to go.
For more information on this Badass Knife of the Week, check out the product page for the ESEE Izula-II.