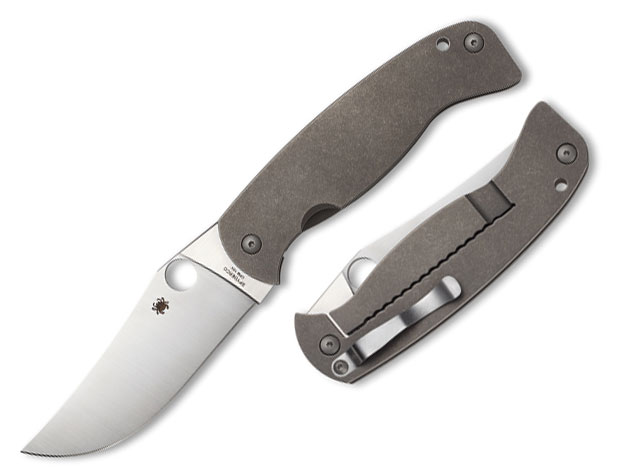 There are countless reasons why you'd want a nice small folder. They're portable, convenient, and legal to carry openly in most places. But sometimes a small folder simply won't cut it.
For those heavy duty tasks, the new Spyderco K-2 is your knife. Spyderco continues to make its foray into the large folders market with this hefty knife designed by Farid Mehr.
Mehr is a British custom knifemaker whose knives are known for being downright tough. His first collaboration with Spyderco continues that trend. The K-2 boasts a 4.54-inch full-flat grind blade made of CPM 10V steel. Here's what Spyderco says about the steel: "the first high-vanadium tool steel made using Crucible steel's Powder Metallurgy process." The high-vanadium levels give it a much stronger wear resistance.
The blade stays in place using the dependable Reeve Integral Lock (R.I.L.), and the handle is made of two scales machined from solid titanium.
There's no denying the knife is a workhorse for those bogged down with heavy duty tasks, but the MSRP is at $399 right now (that'll be cut by at least $150 though).
You can find out more about the knife over at Spyderco's website or get a good look at a prototype from Spydercollector from a few months back.