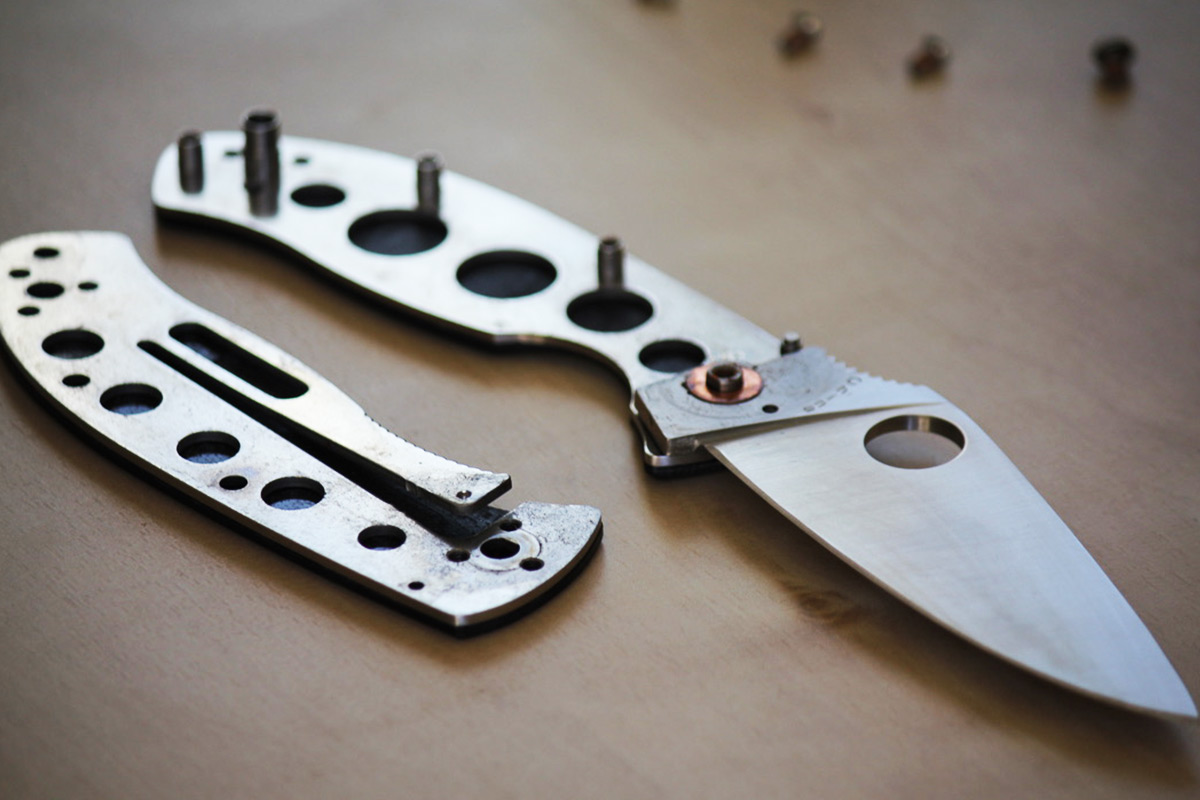 I love cleaning around the house. Maybe that makes me a bit odd, but it provides much needed time to unwind, zone out, reflect on your life, or listen to great knife podcasts.
What's even better than cleaning the house is cleaning a pocket knife.
But how do you actually do a good job cleaning a knife?
I made sure not to clean my Spyderco Tenacious (which I use constantly around the house) for a while so I could write this post for you.
To Disassemble a Knife or Not
The first thing you have to consider is whether to fully disassemble the knife or simply clean the blade and take care of the pivot from the outside.
Here are some thoughts on that. If you want to do a thorough job or you haven't cleaned the inside for a while, you should take the whole thing apart. Depending on the knife, it won't take up too much time and gets the knife back to tip-top condition.
However, if you've cleaned the inside recently or feel only the blade is dirty, you can skip the disassembly.
Cleaning the Blade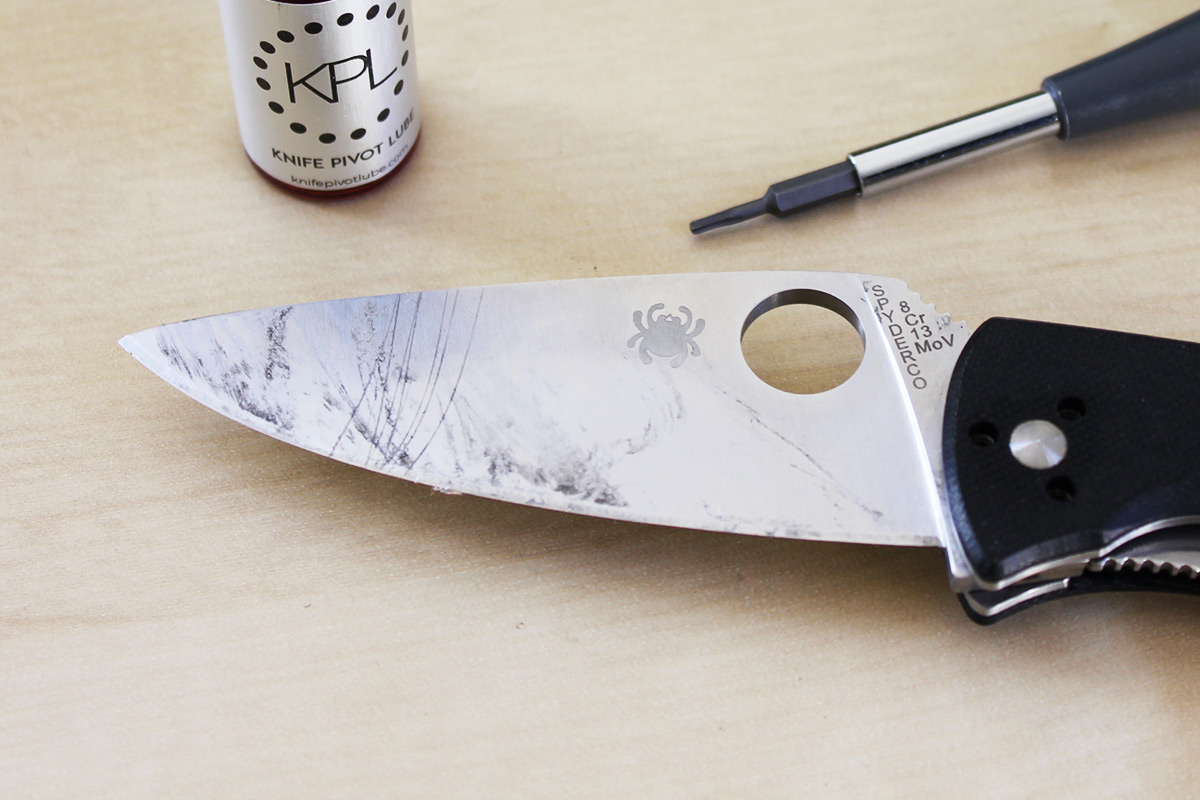 There are many different ways to go about cleaning a blade. Most knife enthusiasts have their own recipes or preferences.
If the blade is rusty, I recommend reading our post on how to get rust off your blade.
If there is tape residue, I recommend reading our post on how to get tape residue off your blade.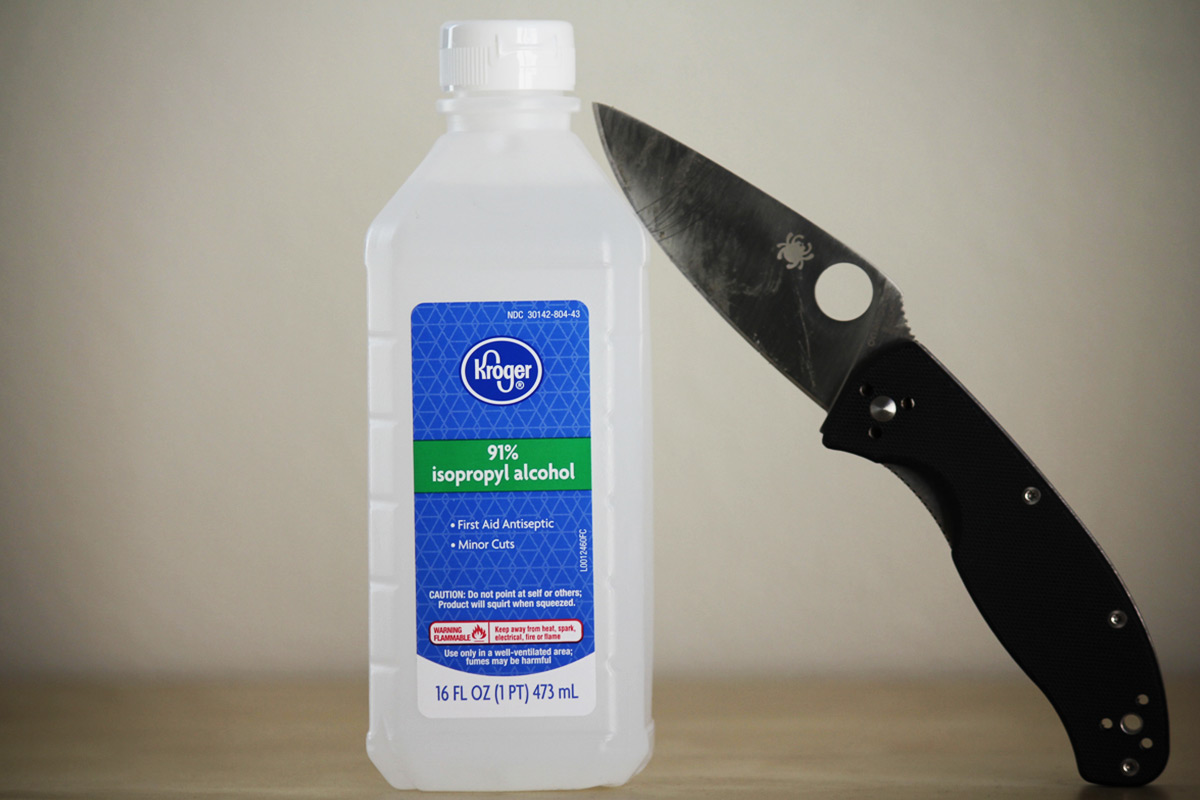 More recently, I've been using 91 percent rubbing alcohol to clean off the blade because it's safe to use on food, gets the job done well, and evaporates quickly.
I bought some cotton cloths, dab a little alcohol on them, and clean away the gunk. I got the cloths at a dollar store, but you might want to get some better quality cloths to avoid the white strands from coming off on your knife.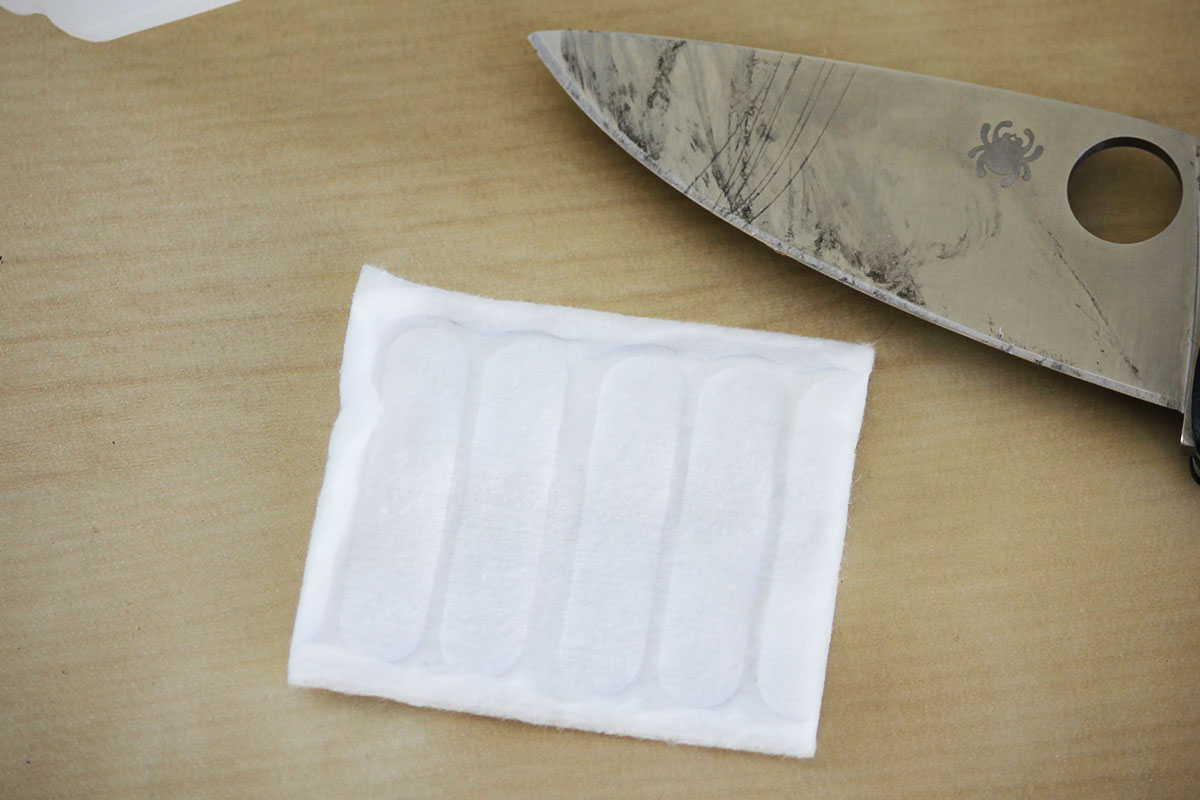 Getting the dirt and grime off the blade is as easy as that.
Cleaning the Pivot without Disassembly
If you opt to clean the knife without taking it apart, you should still try to clean the pivot, which is just as important. A clean pivot will ensure the knife opens and closes the way it's supposed to — smoothly and safely.
There are a few ways you can do it. For example, you can use compress air to get some of the dust out.
However, one of the easiest and best ways to clean the pivot without disassembly is by using some Knife Pivot Lube aka KPL.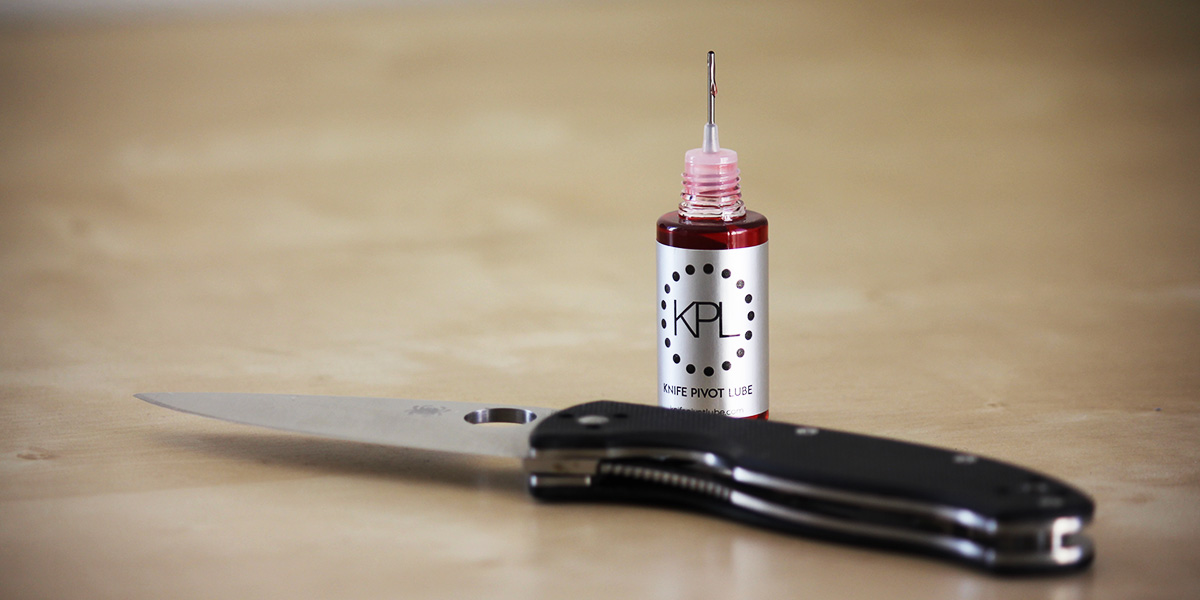 KPL is a relatively new oil on the market but has taken the knife community by storm. For $10, you can get a 10ml bottle of the oil.
What you do is apply it around the pivot and let it seep in. Then, the lube does the work of cleaning the pivot as you open and close the knife. It works surprisingly well too. I put it in a gritty knife that opened poorly. After using the knife a few times, the grit was gone and the smoothness returned. That's all without opening it too.
I highly recommend it.
Cleaning the Inside of the Knife
When you want to be thorough, you have to take the knife apart.
With the Tenacious, I used a torx driver to unscrew the scales. I have an adequate Husky set but I recommend getting something a bit better like a Wiha set. If you can't get the knife apart, check out our guide on how to remove a stuck or stripped screw.
A good tip to remember when taking apart the knife is to put all the pieces back exactly where you took them out. For example, don't put a screw back in a different location and don't put a washer on the wrong side. Make sure everything is organized while you're taking it apart.
Once inside, you can start getting to work. Yikes, this Tenacious was pretty bad.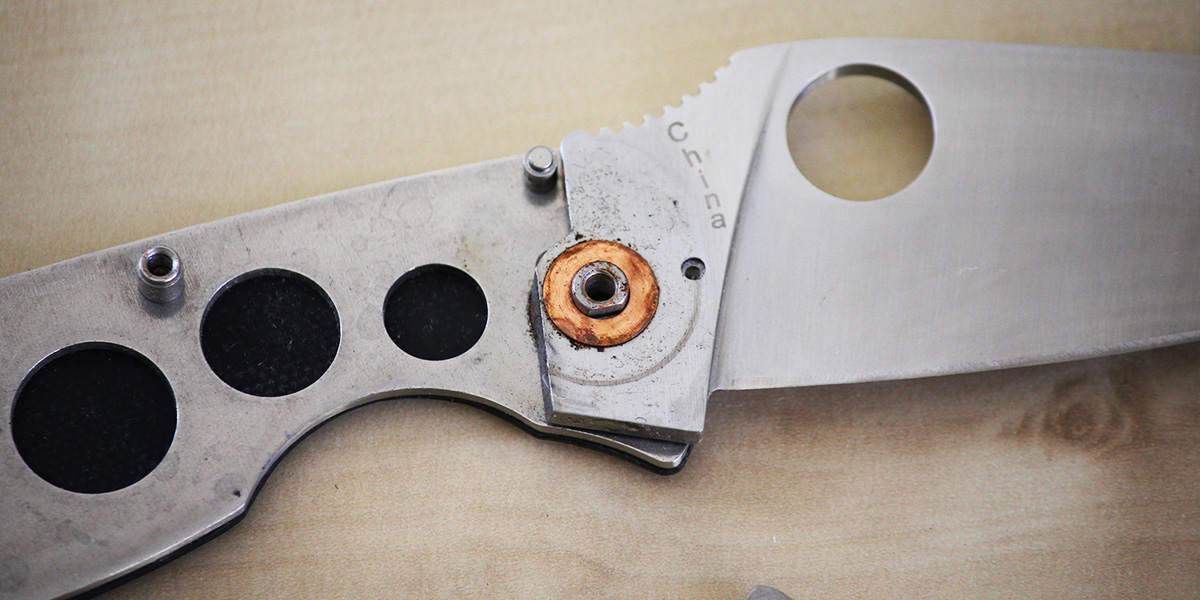 I put some rubbing alcohol on the cotton squares and gave the scales a good rub down. I also used a good ol' fashioned Q tip to get into those tough spots. You can take the scales off on the other side if you are so inclined.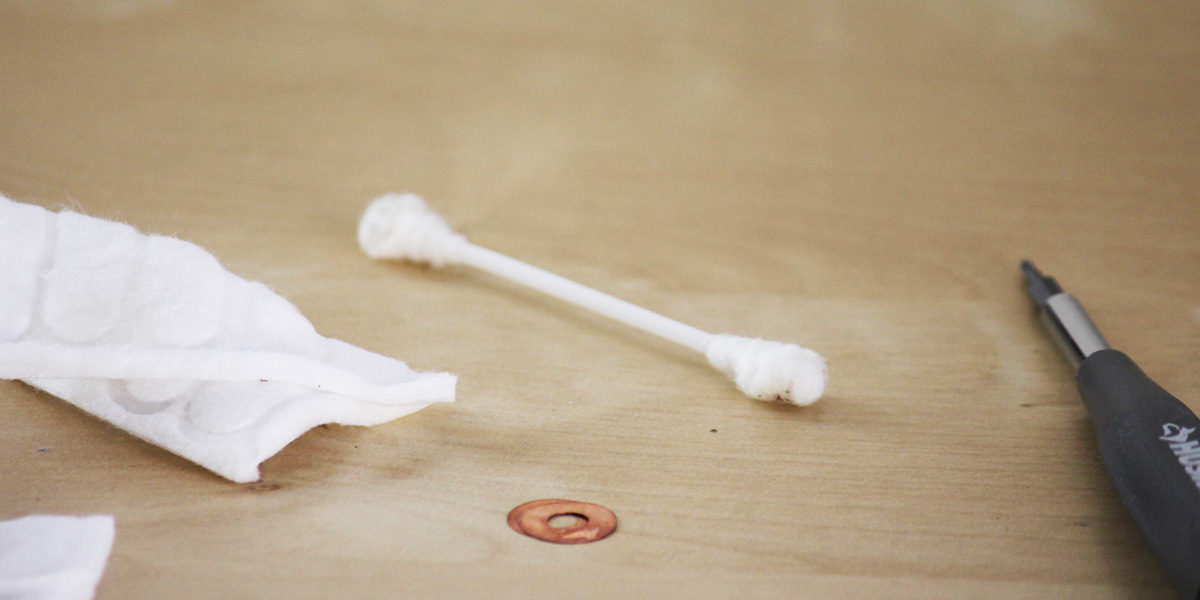 Cleaning the washers is equally important. Gently rubbing them with some alcohol is sufficient, but it's also vital not to bend them. Cleaning other pivots, including those with ball-bearings, will require some additional work.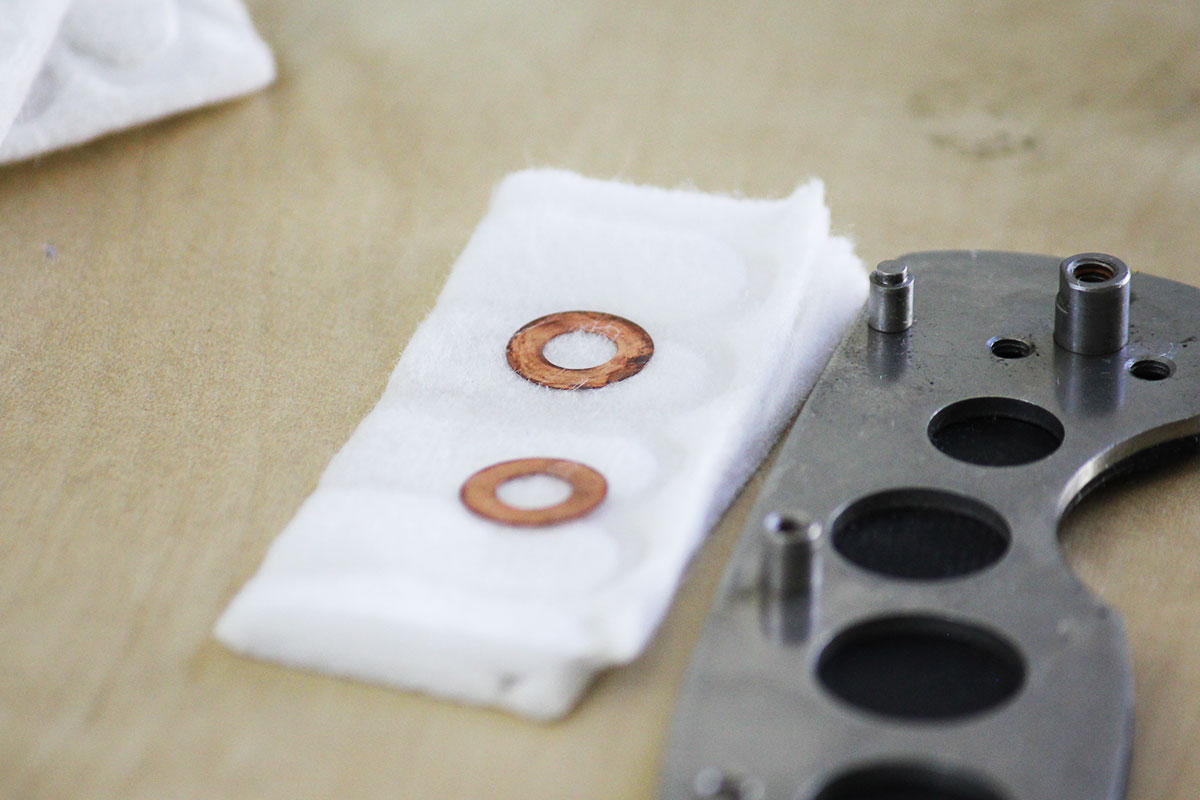 When the inside is thoroughly cleaned, you can start putting things back together. As you do, you can add a little lubrication to the washers for a smooth opening.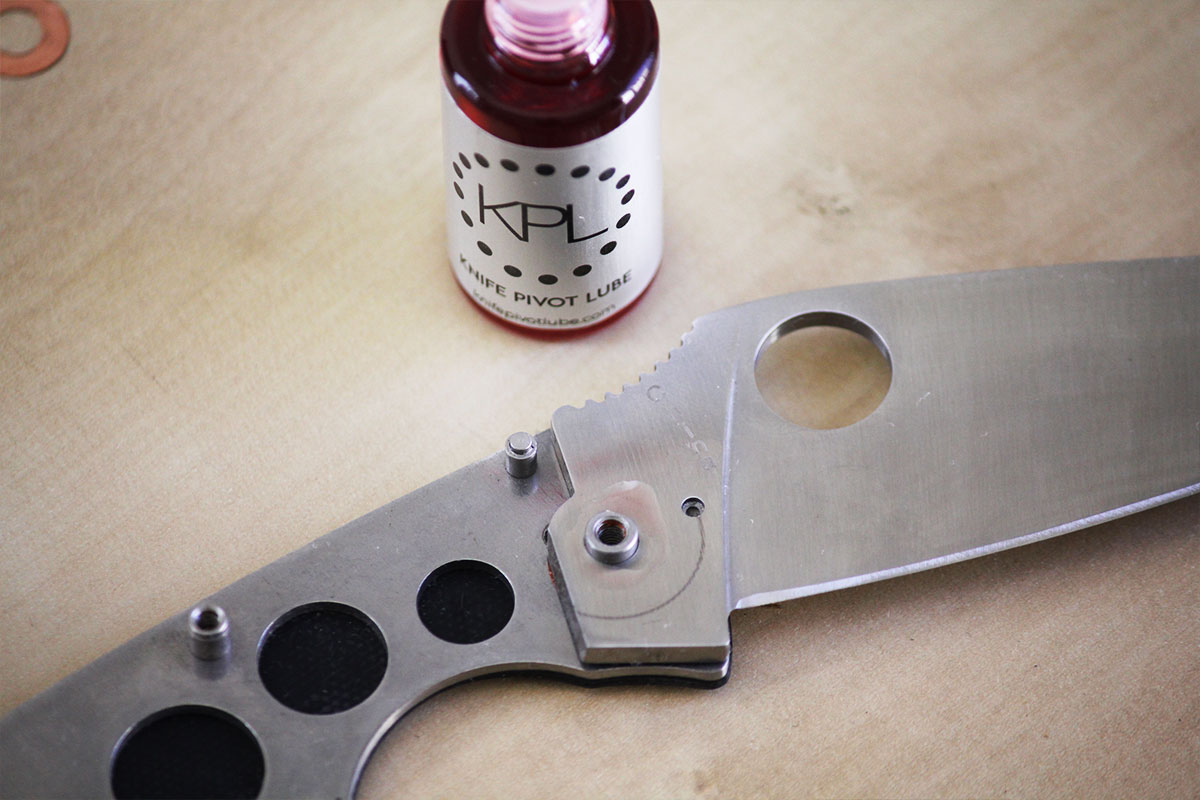 It's obviously, but make sure all the pieces get put back and in the right places.
You'll probably have to mess with the pivot tightness to get the right blade centering and action so don't be alarmed if it's not perfect when you reassemble it.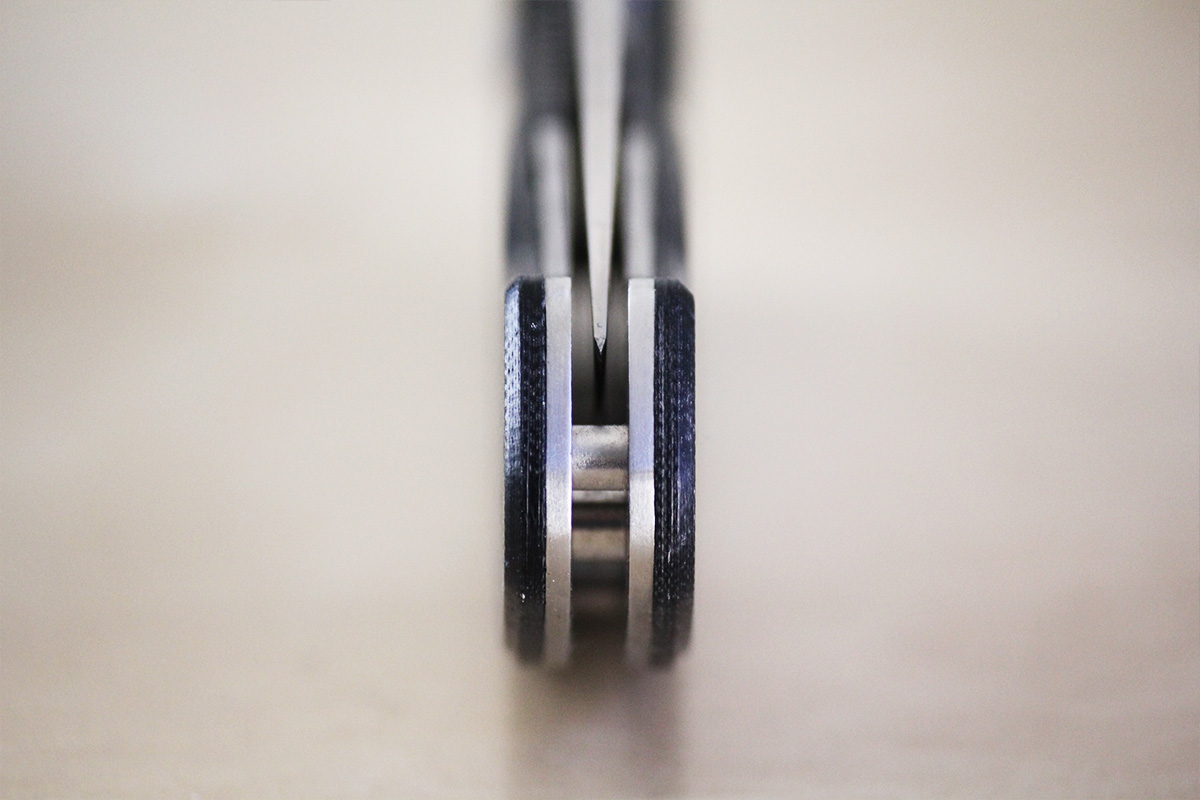 Cleaning the Handles
There are a few ways to go about cleaning the handles of a knife. First, it depends on the material. Second, it depends on whether you're taking it apart. If you take it apart, they're easier to clean and less likely to hold moisture between the liners and the scales (if that's the way the knife is constructed).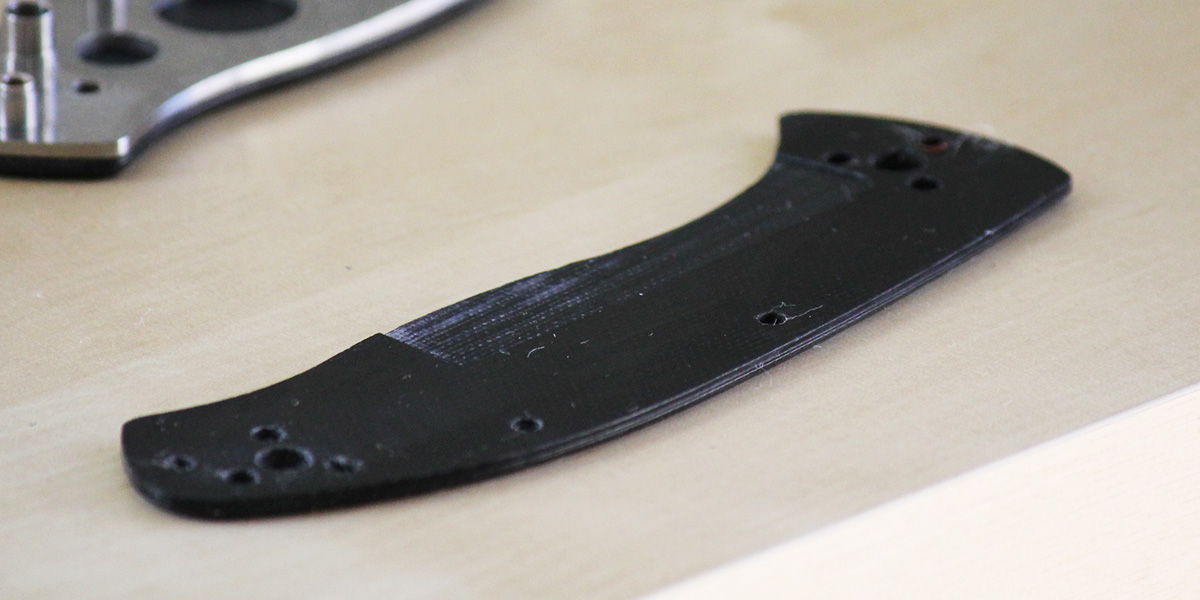 For most materials — such as G-10, Micarta, steel, and titanium — nothing beats simple warm water, dish soap, and a toothbrush. You can also use this without disassembling the knife, but I would be cautious about using too much water and not letting it get inside the knife.
Wood handles require more work, which you can read a little more about here.
After cleaning, make sure the handles and all the insides are completely dried.
Leave Us Your Tips
As I said earlier, each person has their own tips and suggestions for cleaning and maintaining a knife. Give us your home remedies and suggestions in the comments for others to see.
Also, if you're a visual person who wants some advice on how to disassemble a specific knife, Nick Shabazz has taken apart and cleaned pretty much every knife out there so take a look at his channel.