This is the third installment of The Cutting Edge's new article series: Hot Kitchens, Hot Knives! Cooks and foodies almost love geeking out about their knives as much as they love food (and at times, even moreso!), so we'll be sitting down with chefs, kitchen crews, and bloggers all across the world to ask them about their knife collections and the culinary workhorses that they know and love. Check out this series every Tuesday if you want to find out what kind of heat the guys and gals in the kitchen are packing in their knife rolls.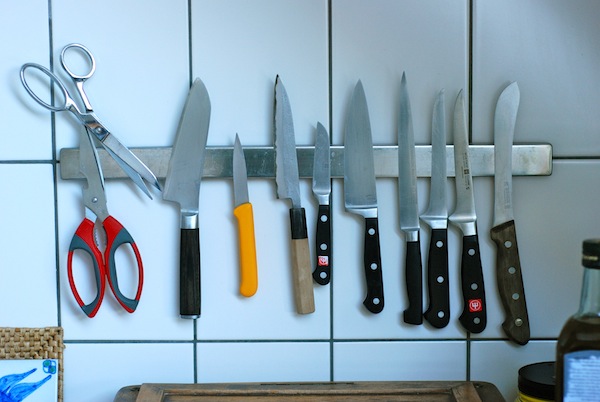 Luisa Weiss is the brilliant mind behind The Wednesday Chef, a gorgeously shot and executed culinary blog. It's been featured as one of Gourmet magazine's favorite food blogs as well as on The Sunday Times' list of the 50 best food blogs in the world. The blog chronicles Weiss's adventures cooking along with recipes she's hand-picked from the internet, books, and newspapers, as well as her struggles with finding just the right meals for her little son, Hugo. She's also penned a sensational recipe-filled memoir called My Berlin Kitchen. No matter what the subject, she handles it all with a sense of humor that we really appreciate.
Naturally, we figured she'd have a lot to say about her knife collection. More on that after the jump!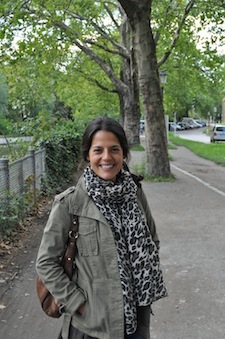 Soleil Ho: What was your first, real-deal kitchen knife? What was the experience of using it like?
Luisa Weiss: My first kitchen knife was a 6-inch Wüsthof that my father gave me for my 19th birthday. Nowadays, a 6-inch knife would be way too small for me, and in fact, I rarely use it anymore. But then it was the biggest knife I'd ever handled and I had a lot of respect for it.
SH: How big is your kitchen knife collection?
LW: I have about 10 knives hanging on my magnetic knife strip, but in all honesty, I really only use a few of them.
SH: What are your favorite brands? Why?
LW: My favorite knife is actually an Alton Brown for Shun knife — I received it as a gift years ago and it has served me marvelously since. I think I use it every day, for all sorts of things. It's sharp as heck, and the handle, which is made out of pakkawood, has a wonderful feel and heft. It's the perfect size for my small hands. I really love it. The blade is all nicked and dinged now, but it's still the first knife I go for when I'm in the kitchen.
SH: What do you look for in a good chef's knife?
LW: A good heavy blade and a handle that's manageable for my hands. I don't want to feel like I'm handling a knife that's too big for me.
SH: Do you have any knife buying and maintenance advice for home cooks?
LW: You only really need one good knife, in my opinion, so make it count. Spend money on the one that feels best and that has a good blade. Oh, and get it sharpened and honed every once in a while.