This is the fifth installment of The Cutting Edge's new article series: Hot Kitchens, Hot Knives! Cooks and foodies almost love geeking out about their knives as much as they love food (and at times, even moreso!), so we'll be sitting down with chefs, kitchen crews, and bloggers all across the world to ask them about their knife collections and the culinary workhorses that they know and love. Check out this series every Tuesday if you want to find out what kind of heat the guys and gals in the kitchen are packing in their knife rolls.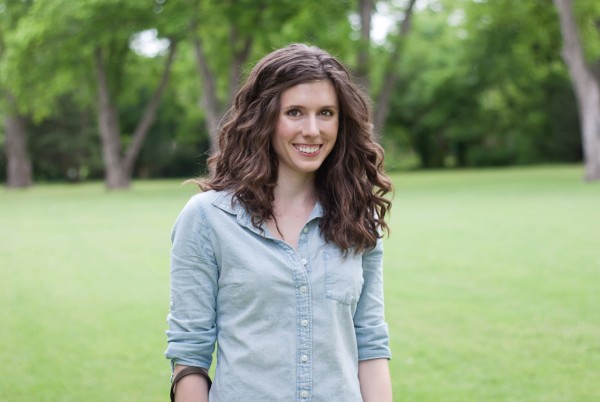 Kathryne Taylor, the "Kate" behind the super popular vegetarian food blog, Cookie and Kate, regularly pairs down-to-earth food writing with phenomenal, eye-catching photography. Her blog features more than just recipes: many of her posts contain hilarious anecdotes about subjects as diverse as online dating and the drunchies. After reading just a few of her great blog posts, you'll find yourself rooting for her through all of her fascinating misadventures and projects.
We asked her about her favorite knives, which you can read about after the jump!
Soleil Ho: What was your first, real-deal kitchen knife? What was the experience of using it like?
Kathryne Taylor: My first knife was a pretty cheap chef's knife that I bought a couple of years ago. It was sharp, so that was good, but the handle was too big for my somewhat small hands, so it never quite felt right. Growing up, my parents didn't ever use big chef's knives for cooking, so I was intimidated to use it at first but I soon learned that a good chef's knife is an invaluable cooking tool.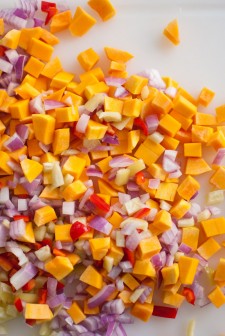 SH: How big is your kitchen knife collection?
KT: Pretty small! I replaced the cheap chef's knife with a Wüsthof santoku knife that I use for almost everything. I also have one small paring knife and a serrated bread knife. I also use my grandmother's set of steak knives—they come in handy for slicing lemons, etc.
SH: What are your favorite brands? Why?
KT: I'm really not a knife expert, but I like Wüsthof because I took a knife skills class and the instructor recommended that brand. Victorinox makes nice, inexpensive paring knives.
SH: What do you look for in a good chef's knife?
KT: First of all, it needs to fit comfortably in my hand. I prefer the shape of my santoku to traditional chef's knives. Beyond that, I look for a brand name that I can trust and a sharp blade.
SH: Do you have any knife buying and maintenance advice for home cooks?
KT: Go to a store and try out the knives so you know what feels right. I could probably do a better job with knife maintenance; I just sharpen mine every now and then. https://credit-n.ru/blog-listing.html