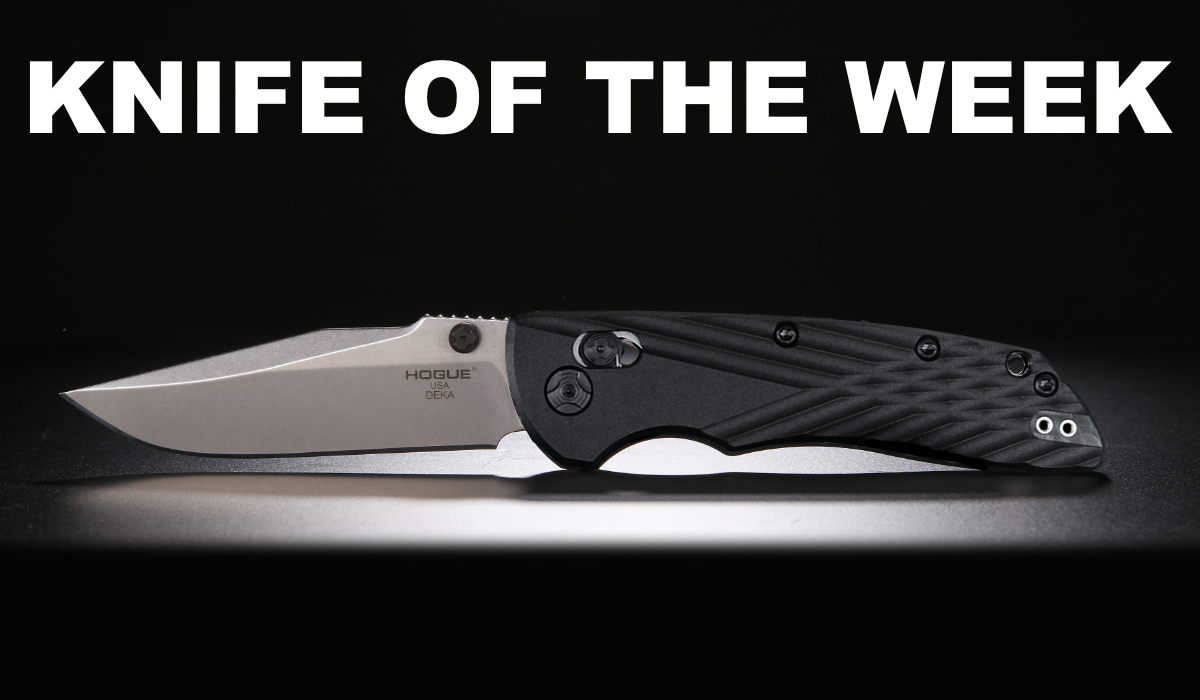 The knife community often speaks hyperbolically about the next great knife. But it's hard to argue with the fact that the Hogue Deka in MagnaCut may be the ultimate EDC for the price.
The Deka design originally started out with 20CV steel and G-10 scales. However, once Hogue adopted the new super steel and switched to lightweight polymer scales, the Deka entered a new stratosphere. (There's a reason we named it one of the best new knives of 2022!)
This version of the Deka has a 3.25-inch blade with dual thumb studs. It comes in either a modified Wharncliffe blade or a clip-point blade, but the one we're highlighting here is the clip-point Deka.
Of course, what makes this stand out is the MagnaCut steel. The super steel is widely heralded as the ultimate alloy thanks to its unparalleled edge retention, wear resistance, and corrosion resistance.

The polymer handle scales are feathery light and feature Hogue's ABLE lock mechanism, which is intuitive, easy to use, and keeps the fingers out of the cutting path when closing.
This version has black scales, but the Deka is also available in an ebullient blue.
With a weight of a mere 2.1 ounces, an outstanding design, and a steel that pushes the limits of metallurgy, the Hogue Deka is the ultimate EDC.
See all the variations of the Hogue Deka here.