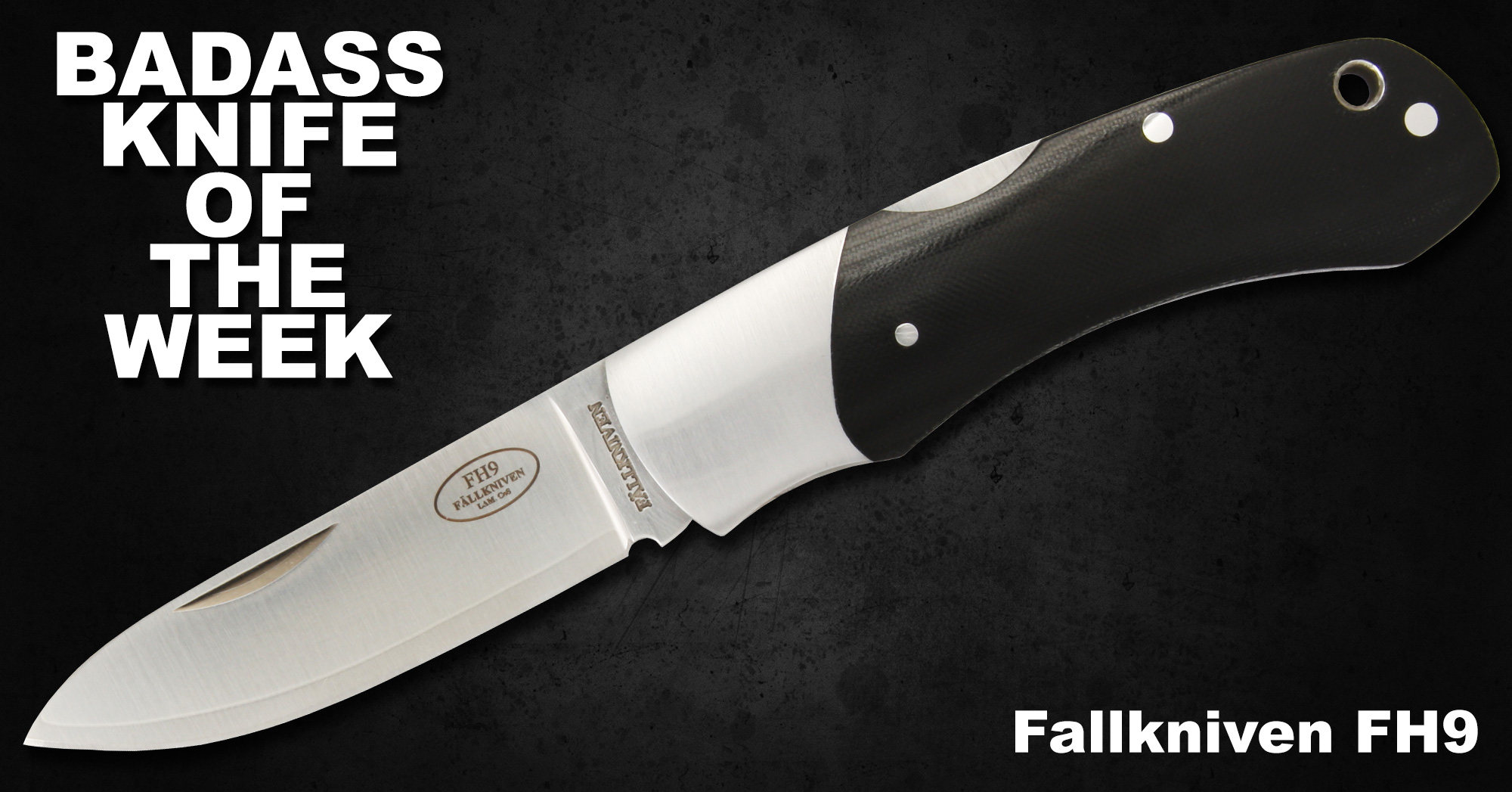 The typical badass knife is adorned with sharp angles, black-coated blades, speed-assisted mechanisms, massive serrations, and more. But just because a knife eschews those design elements doesn't mean it's not one of the most badass knife you've ever held.
When you want to see the work ethics and craftsmanship humans are capable of achieving, look no further than the Fallkniven FH9 Black Hawk. Like the FH9, all Fallkniven models boast a smoothness and fit that blow all comparable models out of the water.
Here is a good video look at the knife from DevonReview:
The knife features a 2.63-inch drop point blade profile with a classic nail nick. The blade itself is anything but classic, however. Made from laminated Cobalt Special steel, the blade is 20% stronger than solid stainless steel and keeps an edge like few others.
Even when pushed to the very limits of what a knife is capable of, the FH9 Black Hawk doesn't break a sweat.

The black Micarta handle scales alongside the bolsters are elegant, durable, and downright handsome. You can also pick up the classic FH9 with maroon Micarta handles for a classic look. A lanyard hole and small pocket clip give users different carrying options.
For more information on this Badass Knife of the Week, check out the product page for the Fallkniven FH9.
---