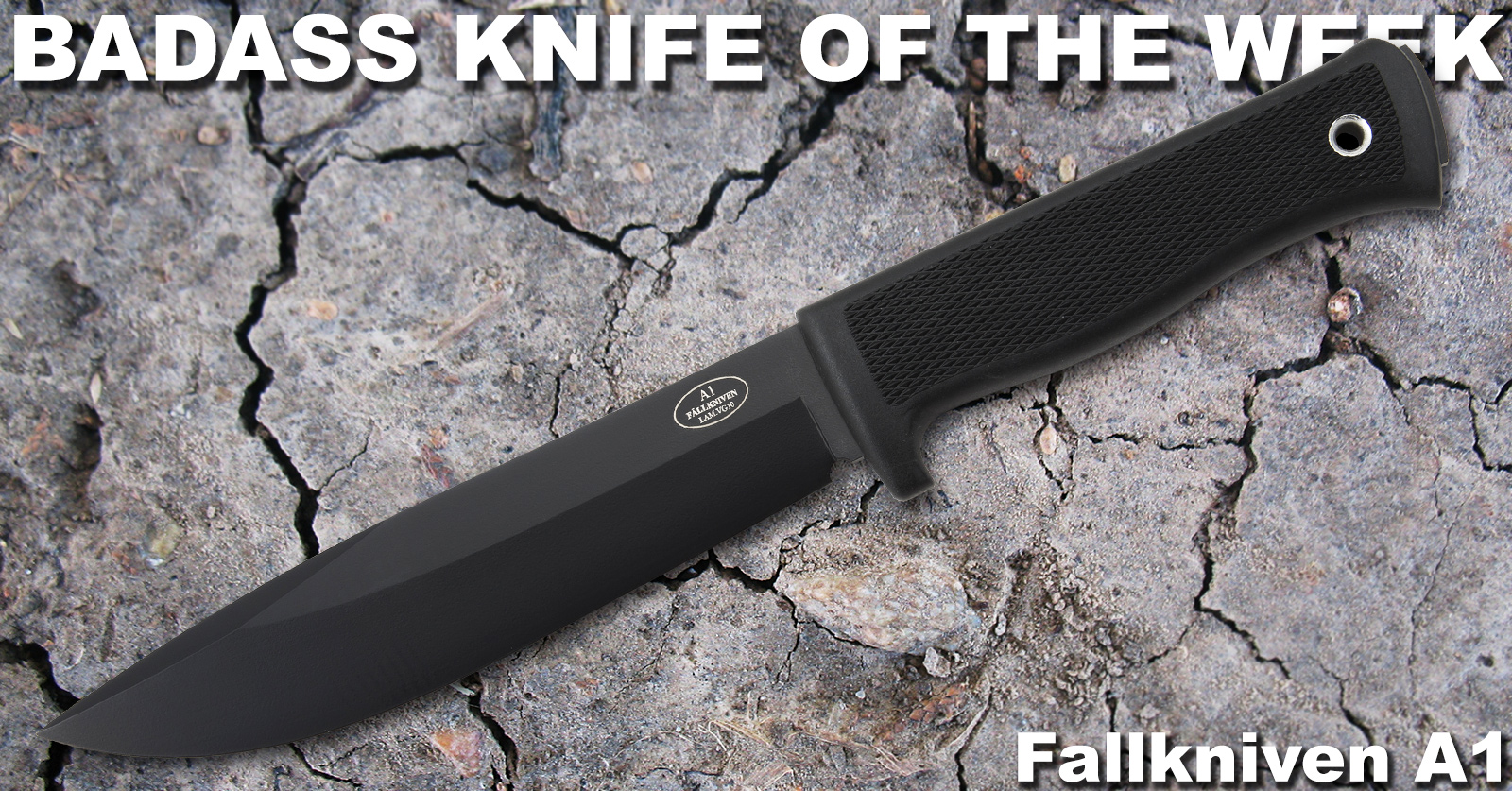 A knife doesn't have to be flashy, adorned with bells and whistles, or huge to save your life. In fact, as our latest Badass Knife of the Week shows, simple can be just as effective as gaudy.
That's not to say this knife is some simpleton that can't hold its own against the wilderness. On the contrary actually.
The Fallkniven A1 is the ultimate survival knife that all others should strive to be. This is a rugged all-purpose survival knife that runs the gamut of what a knife is capable of accomplishing.
Here is a quick overview from WillzOutdoorz:
Sleek and minimal, the Swedish Survival Knife from Fallkniven cuts a serious figure. Its black Cera-Coat 6.3-inch blade is made from laminated VG-10 steel and can clear tree branches just as easily as it can open cans or make kindling.
And you'll rarely have to worry about this knife losing its edge while you're out in the wilderness; its sharp edge holds up under even the most extreme duress.

The ergonomically designed Kraton handle conceals a full tang with a strike at the butt. It's a knife you'd be happy to yield for hours on end. This version comes with a durable Zytel sheath.
When a knife has been tested to withstand the most extreme cold and oppressive heat, you know it's no joke.
For more information on this Badass Knife of the Week, check out the product page for the Fallkniven A1.