The CRKT Heiho was born out of a challenge to knife designer and martial arts instructor James Williams.
Williams had designed the CRKT Hissatsu — based on an old Japanese fixed blade — for use by tactical law enforcement and military forces. However, some special operations and government security professionals are not allowed to carry a large fixed blade, so he set out to create a low-profile folder that could be used in hostile environments.
The result is the Heiho.
This folder is not your typical defensive knife. It has a Japanese-inspired style with a 3.125-inch blade that masterfully combines penetrating power with slashing capabilities. When a sufficient amount of pressure is applied to the thumb disk, the blade springs to life with the Outburst assisted-opening mechanism.
Within the handle is a stainless steel InterFrame build that provides additional strength and toughness. The outer scales are textured G-10 machined with Japanese kanji characters that signify "Strategy – system of strategy."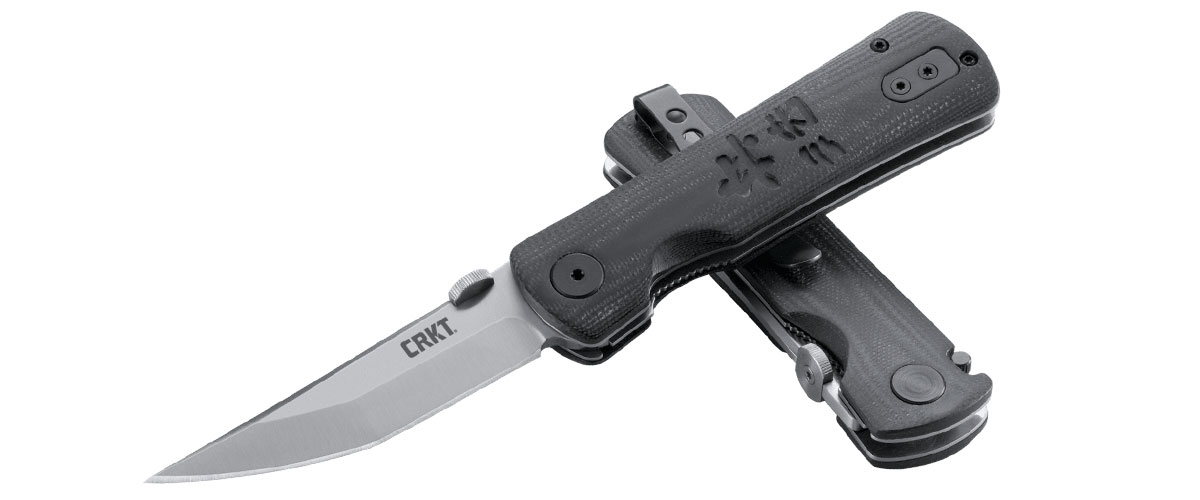 Because reliability in a locking mechanism is important, the liner-locking system on the Heiho is reinforced with the CRKT locking liner safety innovation that pushes a pin between the locking liner and the frame to prevent accidental closure.
It also comes with a reversible tip-up pocket clip, so you can carry this versatile folder anywhere.
For more information on this Badass Knife of the Week, check out the product page for the CRKT Heiho.