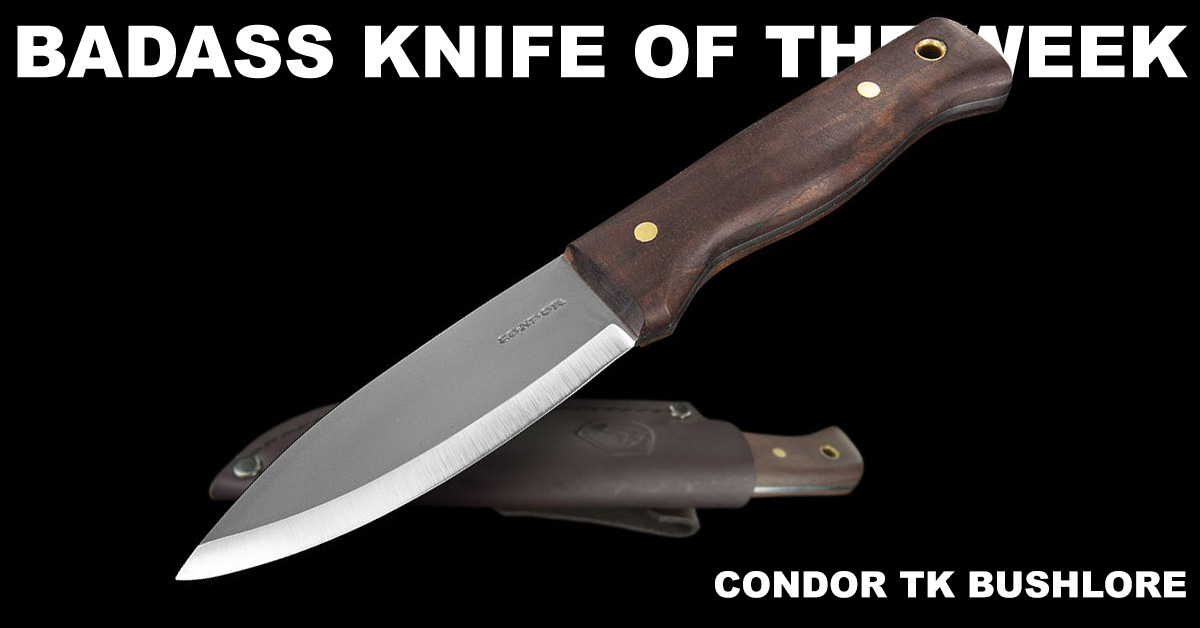 Bushcrafting doesn't just involve surviving out in the elements but thriving by using nature's resources to prosper. Some knives will just get you through an ordeal but other knives like our latest Badass Knife of the Week will allow you to flourish in even the most dismal circumstances.
The Condor Tool & Knife Bushlore is a sturdy fixed blade with a classic look that's designed to tackle all your bushcrafting needs, whether it's setting up a shelter, hunting for your dinner, or making necessary crafts from wood.
Boasting a 4.31-inch blade with a full tang, the knife excels at all toughest tasks without breaking under pressure. The 1075 high carbon steel takes an edge without much effort and holds it well, a virtue in any bushcrafting knife steel.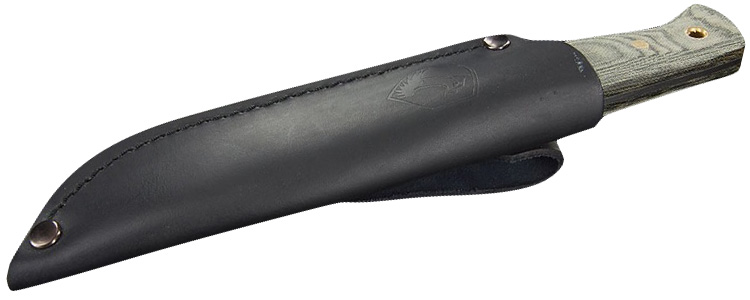 What gives the Condor Bushlore its handsome look is the walnut handle scales that enframe the full tang. Brass pins hold the handles together as a lanyard hole near the butt offers another method for carrying.
This version of the knife features Micarta scales, which not only offer a little more grip to the handle but can also stand up to the elements significantly better. Still, if you appreciate the beauty and function of wood, opt for the original Bushlore.
Rounding out this bushcrafting knife from El Salvador is a handcrafted welted leather sheath with a belt loop for convenient carry.
For more information on this Badass Knife of the Week, check out the product page for the Condor Bushlore.
---