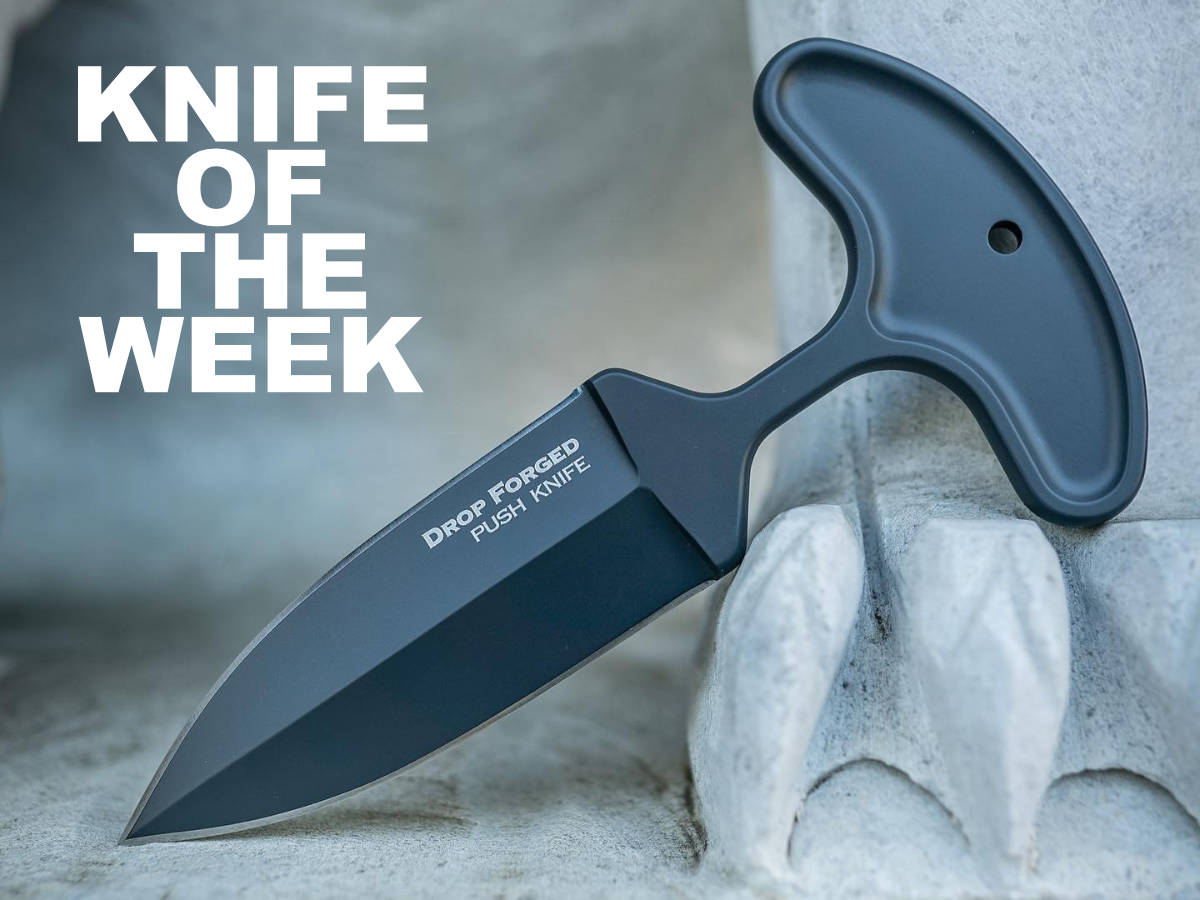 When you're in a situation that calls for a push dagger, strength and dependability are crucial. And there's no stronger push dagger than the Cold Steel Drop Forged Push Knife.
What makes the push knife so powerful is that it's made from one solid piece of drop forged 52100 high carbon steel. Cold Steel brags that this is arguably the strongest push dagger on the market. The truth is that very may well be the case.
Just watch the classic Iron Proof video from Cold Steel:
The blade on the knife is 4 inches with two sharpened edges, making it the largest push dagger in Cold Steel's lineup.
The contoured grip fits the hand comfortably in all types of conditions.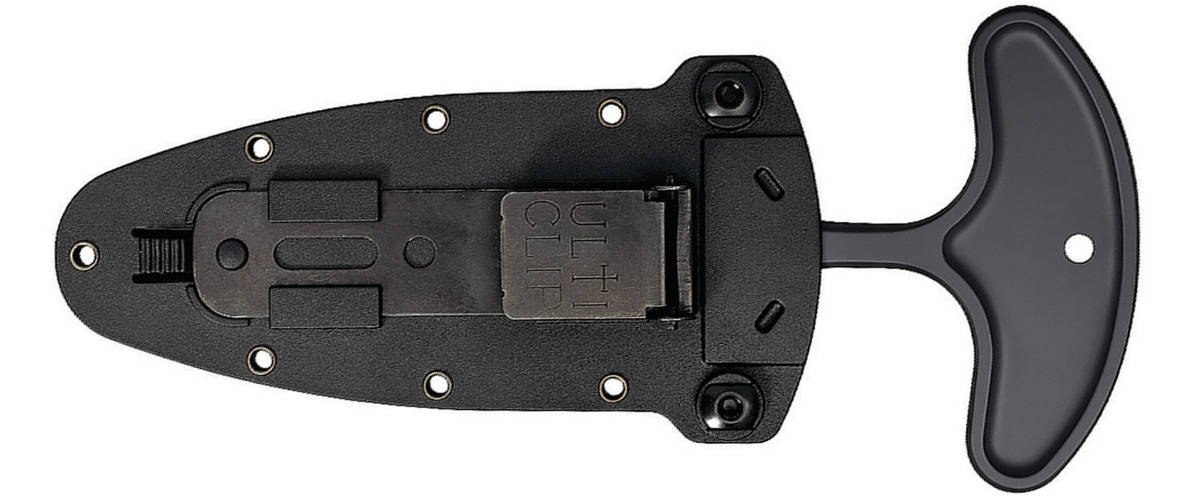 For being such a robust self-defense knife, the Drop Forged Push Knife is easily carried openly or concealed thanks to its Secure-Ex sheath with adjustable tension and Ulti-Clip.
Regardless of how you carry it, this push dagger will have you ready for anything.