Tired of zombie-centric products and media? Neither are we.
The latest knife to get a makeover for the zombie apocalypse is the Commander from Emerson Knives.
To be clear, the original Commander is a truly badass knife. Winner of the Best Overall Knife of the Year at the blade show, the knife is battle-tested and designed with performance in mind. The Zombie Commander is essentially the same, except for a few minor changes.
The Zombie Commander comes in two versions: Zombie Green and Midnight Zombie.
Here's what the Zombie Green version looks like.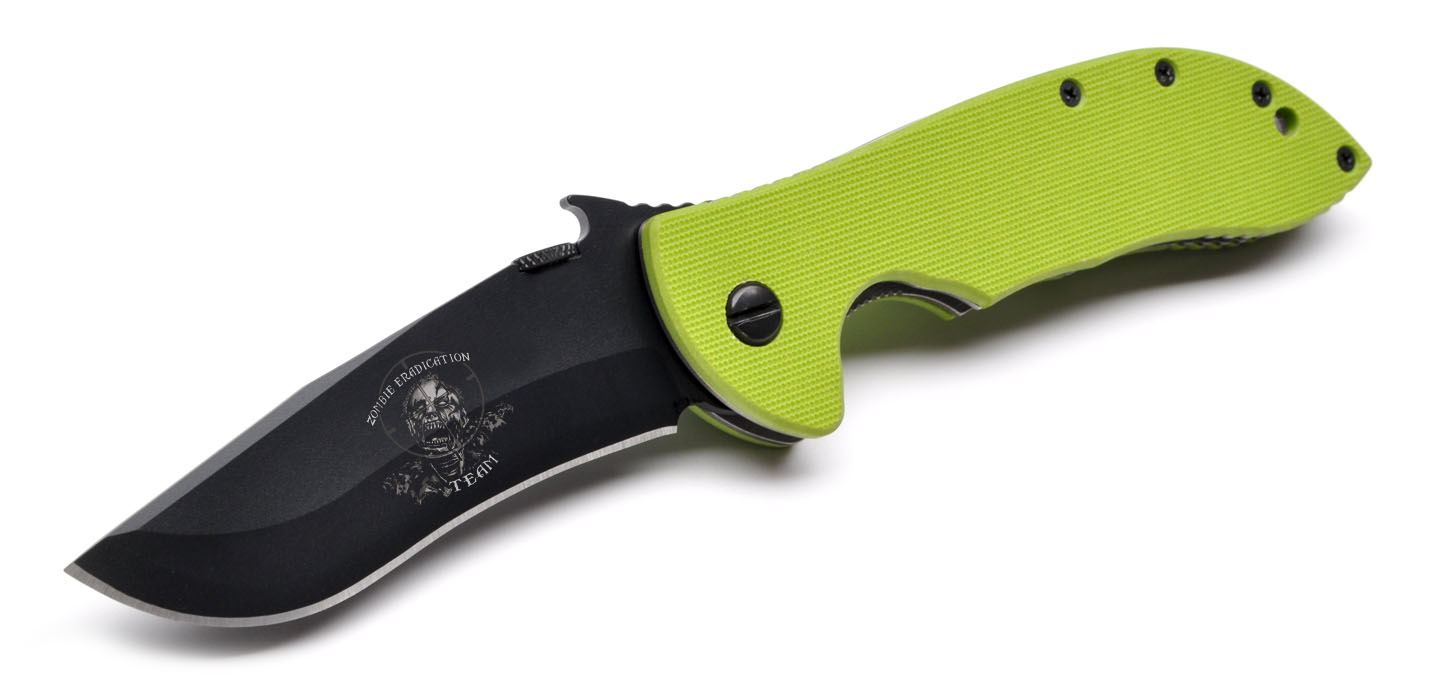 And here's the black on black Midnight Zombie.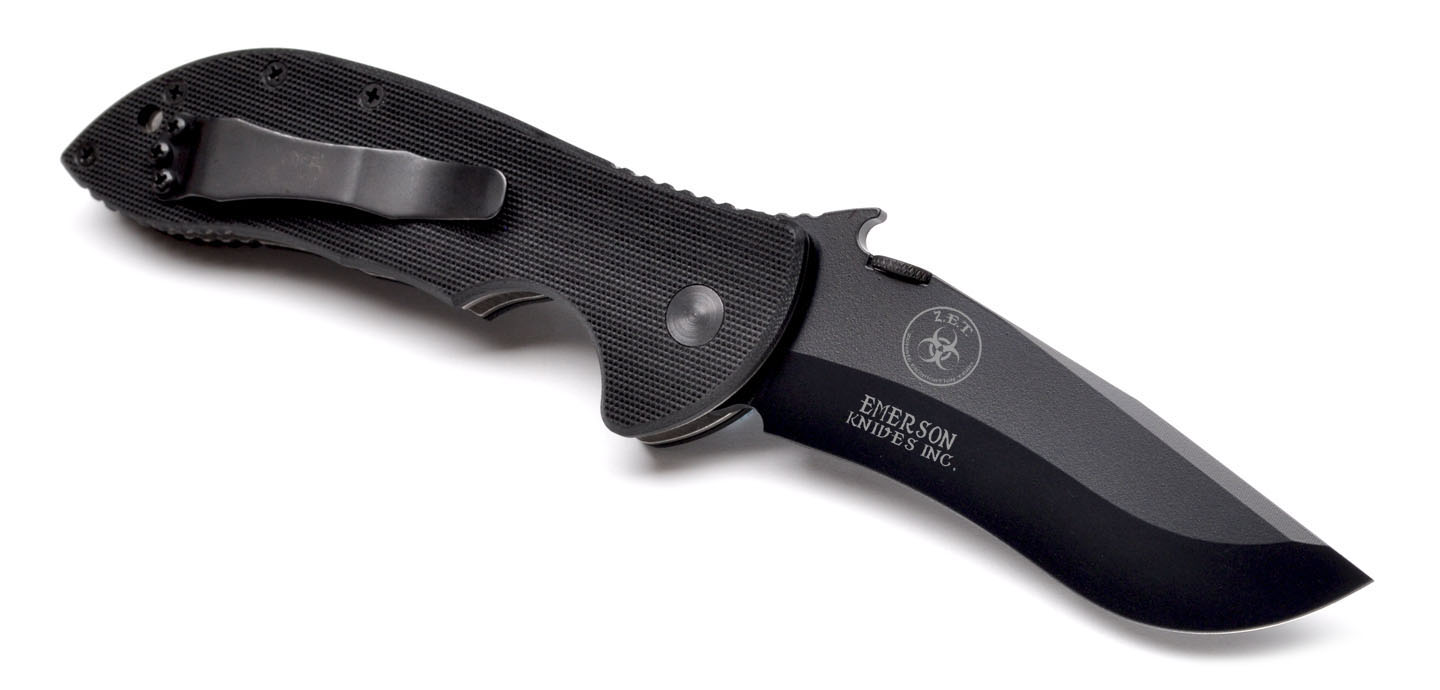 Both knives are available for a limited run and will feature the Zombie Eradication Team stamp on the blade. Just like the original Commander, the knife boasts Emerson's patented wave opener on the 3.75-inch blade made from 154CM stainless steel.
Unlike zombie iterations from other companies, these knives will not come with a set of two scales, which means you'll have to really commit to the handle color if you get Zombie Green.
Needless to say, if the zombie apocalypse ever did strike, this is a folder that would save your life.
The Zombie Commander is only available on Emerson's site for $284.95, but you can grab the original Commander here.