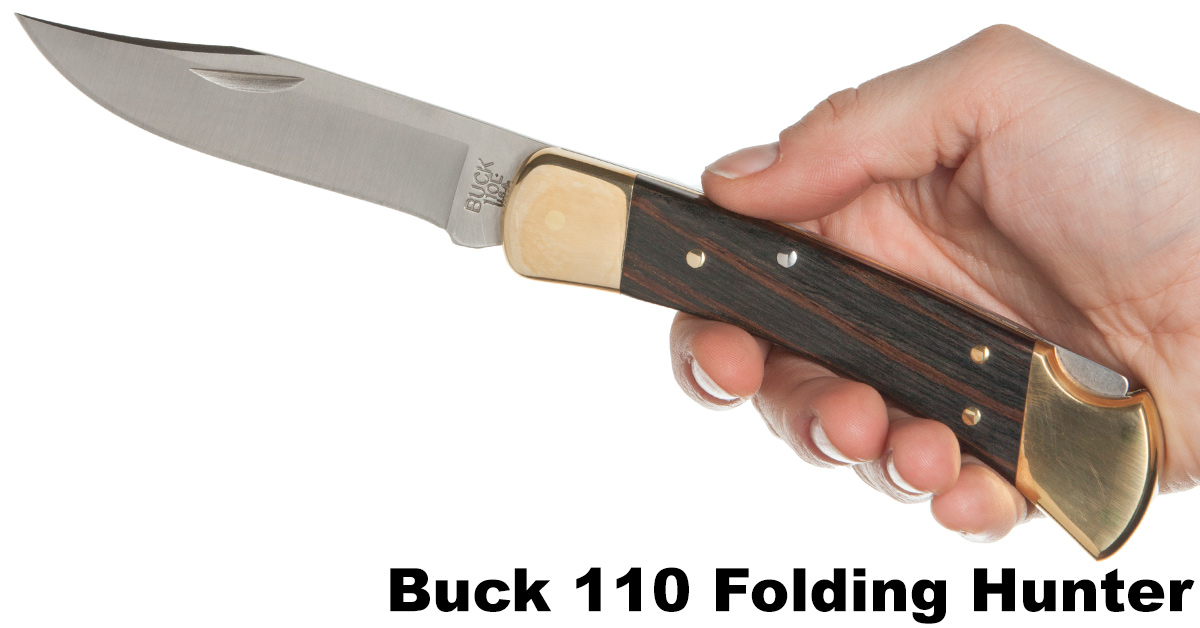 To get a jumpstart on the future, Buck is looking to the past.
Next year's slate of knives from Buck features an array of new designs more in line with the modern offerings from the old American company, such as the Buck Glacier and Buck Volt.
But what really stands out are two designs that look mighty familiar: the Buck 110 Auto and the Buck 101.
Buck 110 Auto
The Buck 110 Folding Hunter is the most iconic knife ever. And that might be an understatement.
It has sold millions and may be the most bought knife of all time. The 110 has been a mainstay of Buck since it was first designed in 1963.
Over those 50 years, the 110 has been offered in countless limited editions and customizable versions. Currently, there's a limited edition Buck 110 Folding Hunter Copper Version (250 units) and a Buck 110 Folding Hunter Weld Version (500 units) available for purchase at Knife Depot.
But in 2017 Buck will release a new automatic version of the classic folder simply called the 110 Auto, according to Blade Magazine.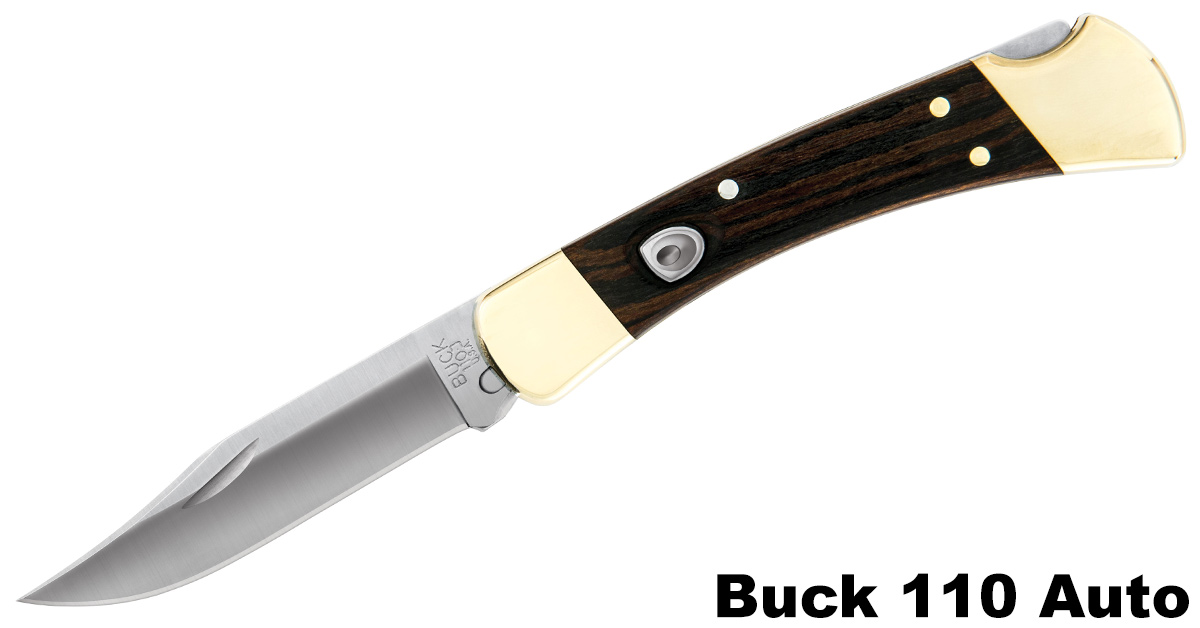 To be clear, the 110 is available in automatic versions on various websites, but these are aftermarket conversions that tend to be less reliable and cost a little more. Instead, Buck is bringing everything under its own roof and offering a factory 110 Auto.
There's not too much info out there on the finer details, but it will have 420HC stainless steel and Macassar ebony Dymondwood handle scales.
In the meantime, you can see how conversions are done in this video from Make. The guy does fail though.
Buck 101 Hunter
When the 110 was first designed, it was meant to function as a virtual fixed blade. It succeeds in many aspects and is one of the durable knives out there, but there are still examples of the lock failing under extreme duress.
Enter the 101 Hunter.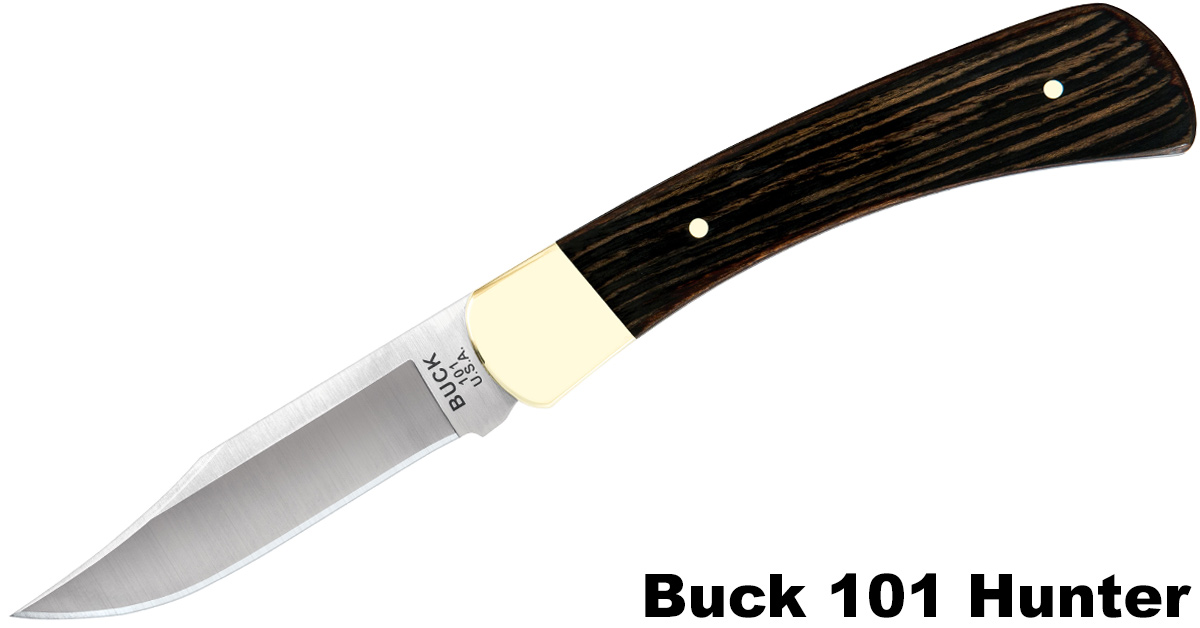 It's surprising the 110 hasn't come in a fixed blade version yet, but now we will have one. The 101 has all the same specs of the classic 110, including a 3.75-inch 420HC stainless steel clip point blade and Macassar ebony Dymondwood handles.
But it doesn't have the secondary bolster at the butt of the knife or the folding mechanisms. This makes the fixed blade two ounces lighter than the folding version.
It looks great, and I have no doubt it will perform admirably.