Similar to how some African countries, especially a place like Ghana, use a machete as an everyday tool for basic tasks, the Nepalese people also use their own version of a machete for everyday tasks: the kukri.
Resembling a machete in nearly every aspect, the main different between the two is that the kukri has a blade that curves inward, so it looks like a boomerang.
The kukri has been historically used as both a weapon and an everyday utility tool. It's great for clearing brush, chopping wood, skinning animals and, of course, self-defense. That's why kukris make such great camping companions.
If you're interested in picking one of these up, here are some of the best ones from Knife Depot.
Cold Steel Knives PVC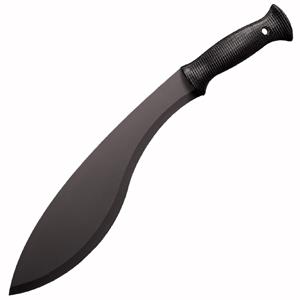 This Cold Steel Kukri features a 13-inch blade and comes with a cordura sheath.
Smith & Wesson Bush Hog Kukri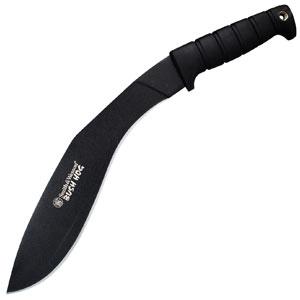 This S&W has a 12-inch plain edge blade and a rubber handle, which is comfortable on your hands during repeated use.
KA-BAR Knives Kukri Machete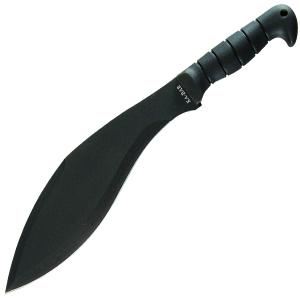 This KA-BAR kukri is a bit smaller at 11.5 inches long, but it packs a punch. The blade is made from carbon steel, giving it a razor-sharp edge.
Smith & Wesson Search & Rescue Kukri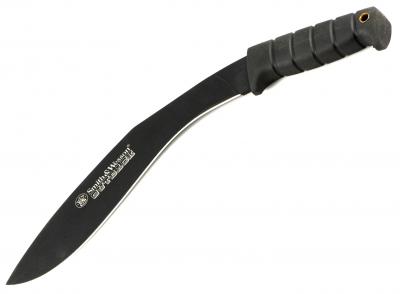 This S&W Search & Rescue boasts a thinner blade, but it's just as strong. It also comes with a durable sheath.
Ontario Knife Company Kukri Machete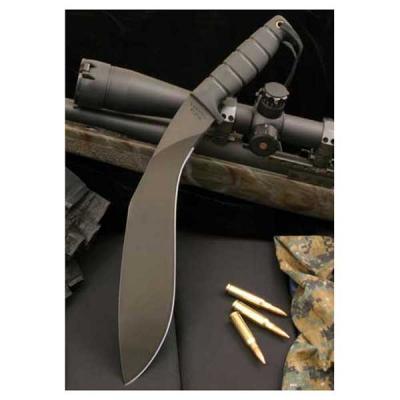 This Ontario kukri features a kraton handle and an 11.5-inch steel blade.
---