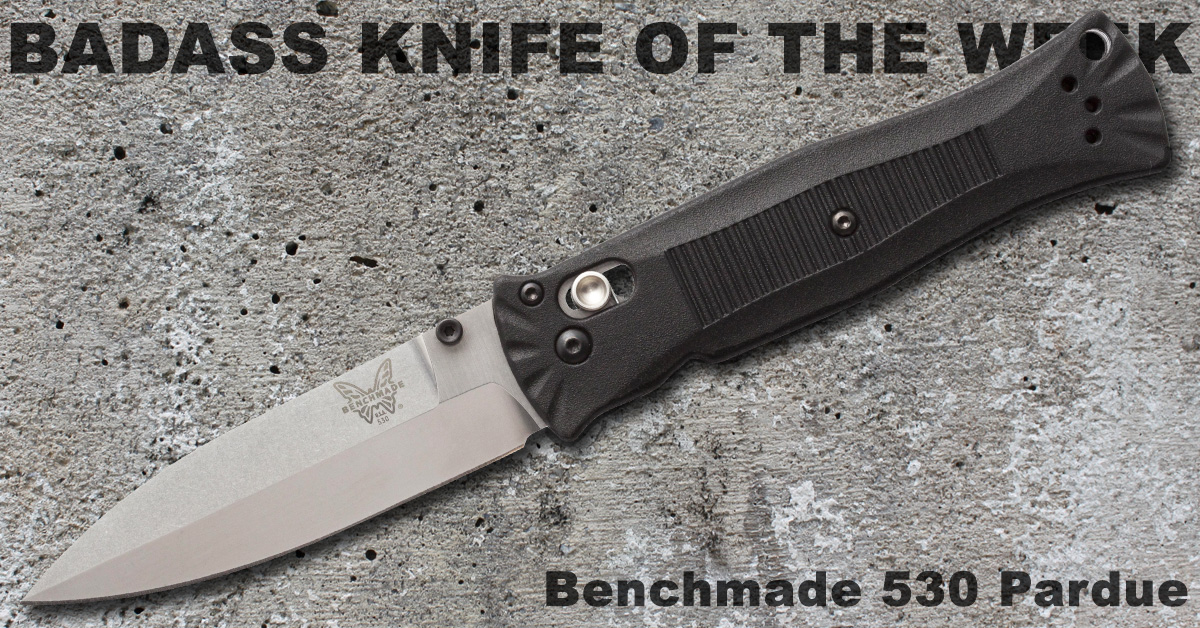 Mel Pardue takes a less is more approach to knives that make them stand apart. The famed knife maker is probably best known for his revolutionary Griptilian knives from Benchmade. But, as our latest Badass Knife of the Week suggests, Pardue is no one-hit wonder.
The Benchmade 530 Pardue is a lightweight everyday carry knife that gets lost in your pocket until you're ready for it to spring into action.
Here's a short overview from TheApostleP:
To say it's easy to carry is an understatement. The knife only weighs 1.88 ounces and is Benchmade's lightest knife and one of their slimmest. That's amazing considering the knife has an overall length of 7.42 inches.
It all starts with the 3.25-inch spear point blade. The blade may only be a mere 2.29mm thick, but it packs a mean punch. Featuring US-made 154CM stainless steel, the blade is tough and corrosion resistance without sacrificing sharpness.
The blade engages quickly and smoothly via ambidextrous thumb studs. And thanks to Benchmade's patented AXIS locking mechanism, the blade stays securely open during even the most rigorous tasks.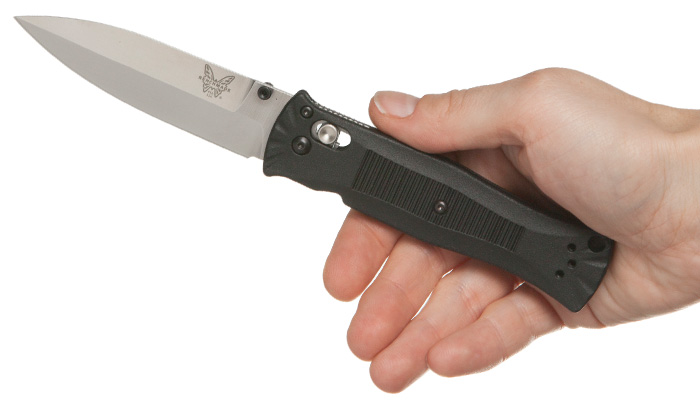 Made from lightweight but durable Grivory handle scales, the coffin style handle boasts enough texture to ensure a reliable grip in all types of situations. If you want something a bit more substantial for the handle, the premium Benchmade 531 Pardue comes with G10 handle scales.
The 530 includes a black four-position clip, so you can carry the knife the way you want.
Like all Benchmade knives, the 530 is made in the United States.
For more information on this Badass Knife of the Week, check out the product page for the Benchmade 530 Pardue.