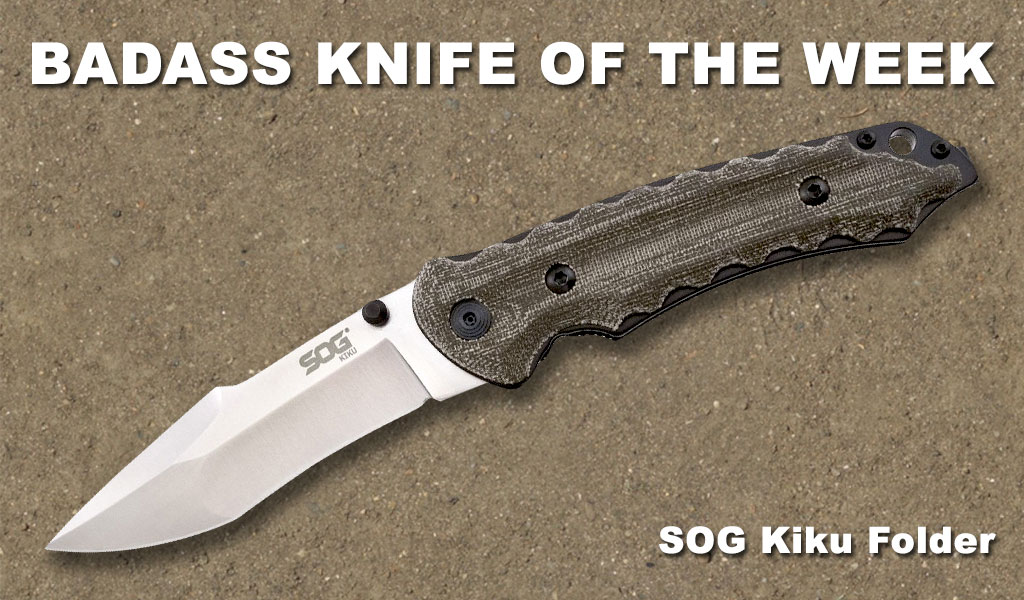 You haven't seen just what the art of blade grinding beholds until you've seen a knife made by Kiku Matsuda. That's why the SOG Kiku Folder is the latest Badass Knife of the Week.
As the first official product collaboration between Kiku Matsuda and SOG, the folder boasts a complex blade grind that holds true to the work Kiku has exhibited since he began grinding blades at the age of 15 in Japan .
The AUS8 stainless steel blade features a slightly recurved blade with a hollow grind, a flat grind, and a convex grind, making it one of the most complex grinds on a production model.
Although this iteration comes with a 4.6-inch satin-finished blade, it's also available with a smaller 3.5-inch blade or a black TiNi blade.
Balancing out the liner locking folder is a linen micarta handle that offers a reliable grip in nearly any condition. A deep carry pocket clip ensures the knife is by your side at all times.
For more information on this Badass Knife of the Week, check out the product page for the SOG Kiku Folder.
---