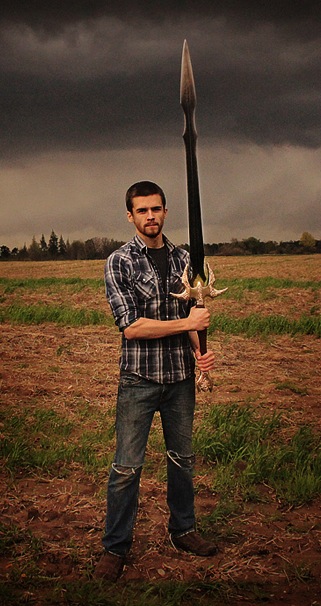 Yesterday, the Ball State University Daily News ran a great piece profiling two local swordsmith students who were given the opportunity of a lifetime when a props team commissioned them to make a sword for the movie "Thor."
BSU metal design major Andrew Davis and David DelaGardelle had started their business MAD Dwarf Workshop while they were kids in high school. After developing their sword making skills for fun, they began selling really cool swords online.
Their big break came, however, when a props team working on the film "Thor" contacted them to design and construct the Sword of Heimdall.
The BSU story, written by Devan Filchak, goes into detail about what the process was like in creating the epic sword. They were in regular contact with the props team in California, but had almost complete artistic freedom with the sword.
They had to make two steel and bronze swords along with two aluminum versions for stunts because they weighed a lot less.
The swordmaking duo definitely felt a sense of accomplishment once they saw their work featured in the movie and saw toy replicas in stores.