If a human or animal is infected by rabies, the virus first enters the Central Nervous System before inflaming the brain. This inflammation invokes bouts of mania and galvanizes animals to attack anything within sight.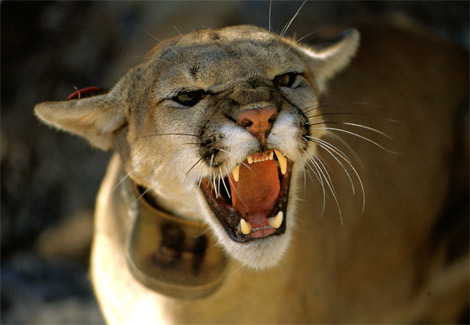 For a dog or raccoon, this could be dangerous, but for a mountain lion, rabies could be deadly if humans are around.
This was the situation a group of campers faced in the fall of 2004. The four campers were woken at their cabin in Northern California by a fight between their collie and a mountain lion. To scare off the mountain lion, they hastily built a fire outside.
The mountain lion disappeared and it seemed like they were safe until the lion charged out from underneath the cabin and attacked Kathleen Strehl. Mountain lions aren't usually overtly aggressive against people, but later tests revealed this one was infected with the rabies virus. Animals with rabies are extremely vicious and voraciously persistent.
With the 60-pound beast mauling Strehl, her husband Chuck Strehl and Troy Winslow wrestled the cat off her.
This is the part of the story where having a knife handy prevented the situation from getting uglier.