This is the sixth post in a series that explores cases around the world in which a knife is used to save someone's life or prevent serious injury.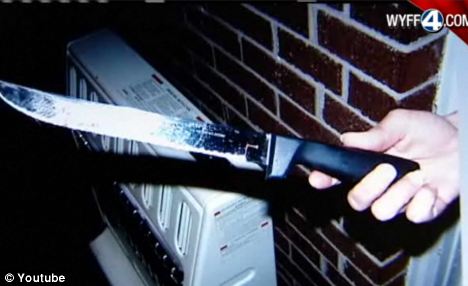 You never know when something bad is going to happen. Chanda Davis was in one of these unexpected situations in her usually safe South Carolina backyard.
Earlier this month, she was outside her home with her 2-year-old daughter getting a grill ready when all of a sudden two pit bulls skulked into her backyard.
According to an interview, Davis' daughter shouted "mommy" and when she turned around the two pit bulls were making a move toward her.
Davis instantly picked up her little girl and tossed her on the hood of the car so the pit bulls couldn't reach.
That's when the dogs turned on her. Luckily, Davis' English bulldog came running to her side and the three dogs began viciously fighting one another, so Davis sprung into action.